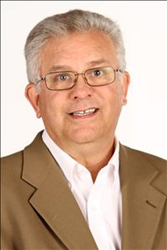 (PRWEB) April 08, 2015
Alain Pinel Realtors (APR), the fifth largest real estate firm in the United States, announced the hiring of Mark Kotch as the Regional Director of Career Development in the East Bay. In his new role, Kotch will be responsible for training and career development, including mentoring and on-going coaching assistance, for new and experienced agents at APRs six East Bay offices.
Kotch brings over a decade of real estate experience and joined Alain Pinel Realtors as a sales associate in 2009. Prior to his career in real estate, Kotch built a successful career in sales and marketing for luxury skin and hair product lines, serving as National Sales Director and Vice President of Sales. In his role, he trained thousands of entrepreneurs and marketing teams on product marketing and how to properly run a successful business. He has built many successful sales and marketing teams that have set the standards still valued in the professional beauty industry today.
Marks vast background in training and coaching, coupled with his knowledge of real estate, sales and marketing, make him a great addition to our training team, said Rainy Hake, Executive Vice President of APR. Im excited about Marks role in enhancing our agents skills and capabilities and ensuring they meet the high level of service APR is known for.
Kotch received many honors as a real estate professional, including being a four-year Platinum Award recipient of the Quality Service Certification (QSC) for Outstanding Customer Services as independently surveyed by his clients. He also has been named a Certified Buffini Mentor (part of the popular real estate training program by Brian Buffini). He also holds a number of specialized real estate designations and titles including Certified Distressed Property Expert (CDPE), Senior Real Estate Specialist (SRES), and National Association of Realtors ePro