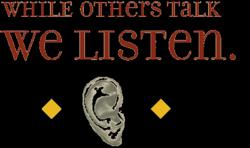 Albuquerque, N.M. (PRWEB) February 21, 2013
Studio Hill Design was awarded the "Best of the Best" designation for excellence by Follow Media Consulting, Inc. in the category of Albuquerque Website Design. This award signifies the continued commitment and dedication of the areas best in website designing.
Studio Hill Design is a full-service marketing, branding and graphic design studio. Located in in Albuquerque, New Mexico, Studio Hill Design has developed an expertise in discovering and understanding each client's potential. With this understanding they create strategic marketing materials, branding and graphic design that reach targeted customers and provide positive, connecting experiences that produce desired results.
Studio Hill takes great care in creating a beautiful, welcoming interface that communicates the company's value to its audiences. In fact, they make it their goal on each project to create/design the future. It is said that the way they do anything is the way they do everything. Studio Hill's process of interior branding maximizes your opportunity to make a good first impression and create a positive experience for each guest.
Branding is defined as the experience others have of a company. The more potential customer's experiences are aligned, the more powerful the brand. In addition to interior design, they are experts at integrating graphic design elements such as signage and custom wallpaper graphics to create a dynamic, harmonious environment that means business, and is warm and inviting at the same time. To know more about their services, visit their website at http://www.studiohilldesign.com/ or call them at phone number 505.242.8300.
About Follow Media Consulting, Inc.

Named one of the best SEO companies by Jonas Marketing, Follow Media Consulting, Inc. is a rapidly growing worldwide firm of SEO, Social Media, and Mobile Marketing Professionals. Follow Media Consulting, Inc. headquarters is located in Richmond, VA. However, our professional team is networked across the world, with regional offices across the United States, in the United Kingdom, Canada, Australia, France, South Africa, the Philippines, and India.