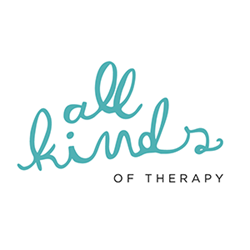 Salt Lake City, UT (PRWEB) April 08, 2015
The website (allkindsoftherapy.com) is an innovative and user-friendly that focuses on providing an interactive directory of residential treatment, wilderness therapy, therapeutic boarding schools, and addiction treatment for clients ranging from ages 10 – 30.

All of the advertising partners on the site are residential treatment options with a wide variety of specializations including psychiatric assessments, anxiety, ADHD, autism spectrum disorders, severe learning disabilities, drug rehabilitation, failure to launch, adoption, or recovery.
The newly joined Professional level advertisers are located across the United States. I am trilled to welcome our new partners to the All Kinds of Therapy online directory. These programs are innovative in treatment approaches and their marketing efforts, said Jenney Wilder, founder of the site. The advertisers include Gateway Academy (UT), Moonridge Academy (UT), Second Nature Blue Ridge (GA), Provo Canyon School (UT), SUWS of the Carolinas (NC), Monarch School (MT), Youth Care (UT), Mountain Valley Treatment Center (NH), Blue Fire Wilderness Therapy (ID), Living Well Transitions (CO), Viewpoint Center (UT), Evoke Therapy Programs (UT), Turn-About Ranch (UT), At The Crossroads (UT), Fulshear Treatment to Transition (TX), Daytop & Daytop Prep School (NJ), Pacific Quest (HI), Telos RTC (UT), Sunrise RTC (UT), Elevations RTC (UT), Echo Springs (ID), Outback Therapeutic Treatment (UT), Sand Hill Child Development (NM), Red Oak Recovery (NC), and AIM House (CO).
I am excited to report that users who are coming to the site through search engines like Google are poring over All Kinds of Therapy pages for an average of 9 minutes. The content on the website and the ability for users to compare and contrast program facts is compelling and engaging, said Wilder who went on to explain that, in the past month, according to Alexa, users are averaging 13 page views per visit which is a great benefit for our partners. All of the analytics are higher than expected and there are marketing and SEO goals to continue sustained viewership and to continue to drive this quality of traffic, including continuing to add advertisers at the Professional level and Basic level.
We are a comprehensive directory that includes all types of residential treatment with both paid and unpaid advertising, stated Wilder. The Professional listings are paid in either monthly installments or a discounted full-year commitment. The Professional level advertiser has the ability to upload a video, pictures, and answers to the general questions. Their responses showcase the program details ranging from detox facilities and sober living homes, to young adult transitional program and wilderness therapy programs, to diagnostic or psychiatric hospitals. Basic listings are free and available to any treatment center. Facilities can Sign Up for their Professional or Basic listing right from the home page.
About All Kinds of Therapy

All Kinds of Therapy is located in downtown Salt Lake City, UT. It is surrounded by cutting edge private pay behavioral health and substance abuse options for troubled teens and young adults. The website provides the only comprehensive online directory available with the ability to search and compare the vast options available to families investigating residential treatment options.

All Kinds of Therapy will donate 1% of its net income to nonprofits that they believe encompass all types of education, all types of learning, and all types of therapy.