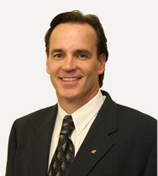 KANSAS CITY, Mo. (PRWEB) February 01, 2013
American Century Investments announces that Edward Boyle has joined the firm as vice president and co-portfolio manager of Non-U.S. Fixed Income (International Bond) and Global Fixed Income (Global Bond) strategies.
Ed brings a wealth of experience to his role, particularly in the currencies and futures markets, with strong quantitative expertise and knowledge across a variety of asset classes, said Senior Vice President & Senior Portfolio Manager John Lovito. We are delighted to add someone of his caliber to our talented team.
Boyle joins American Century from FX Concepts, where he managed a portfolio of currencies and futures. Prior to that, he was a member of the Global Macro Trading and Research team at Brevan Howard, where he managed trading of currencies and futures across various asset classes. Previously, Boyle was a quantitative researcher and trader for Escher Capital.
Prior to his career in the investment management industry, Boyle was a founder and managing partner of Magnum Design. He spent five years in the United States Army, attaining the rank of Captain, while serving in South Korea, Turkey and Europe. Boyle holds a bachelors degree in engineering from the United States Military Academy, an MSBA in international business from Boston University and a masters degree in automation systems from Stanford University.
You should consider the funds investment objectives, risks, and charges and expenses carefully before you invest. The funds prospectus or summary prospectus, which can be obtained at americancentury.com, contains this and other information about the fund, and should be read carefully before investing.
Past performance is no guarantee of future results. Investment return and fund share value will fluctuate and it is possible to lose money by investing in these funds.

Generally, as interest rates rise, the value of the securities held in the fund will decline. The opposite is true when interest rates decline.
American Century Investment Services, Inc., Distributor