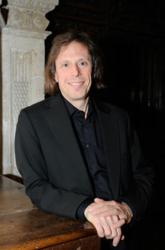 Waterbury-Center, Vermont (PRWEB) May 14, 2013
Maestro Michael Alexander Willens spoke to Paul Ballyk, reviewer on Expedition Audio, about his recent world premiere recording on the cpo label of Carl Heinrich Grauns Easter Oratorio, which Mr. Ballyk praised for its extraordinary uniformity of color and expression. In the interview, Maestro Willens answered questions pertaining to the music and performance of Grauns eclipsed work, as well as the importance of music exploration.
For those who are passionate about classical music, its always a pleasure to share ones discoveries with others, especially of uncommon repertoire. For esteemed professional Maestro Willens, who has spent much of his career in the interest of bringing lesser known works to the stage and stereo, sharing music with others takes on a whole new meaning.
Music director of the K