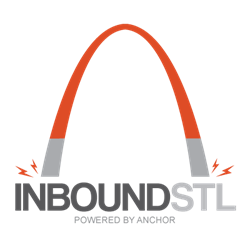 St. Louis, MO (PRWEB) July 25, 2013
Anchor Communications is full of Inbound Marketing experts; employees who are passionate about search engine optimization (SEO), web design and development, mobile marketing, blogging, social media, and lead nurturing. Inbound marketing is the marketing method that shows a companys expertise and brings the customers in. Starting on September 5 and continuing through October 24, Anchor Communications will be offering an educational series, InboundSTL, that covers a variety of the different elements of Inbound Marketing.
Together, the classes will cover all three stages that make up Inbound Marketing: Attract, Convert, Close. The courses will start off with a free class that will provide an overview of everything Inbound. The other seven classes are more specific and will help to attract the right traffic, convert that traffic to leads, and close the sale. Classes will show how to attract the right traffic by covering blog writing, website optimization, and social media. Another set of classes will cover converting traffic to leads by showing how to create content marketing, and how to create optimized landing pages. The last set of classes will show how to close the deal with classes in lead nurturing and marketing automation.
The classes are taught by three of the Hubspot Certified Marketers at Anchor Communications; TJ Kirgin, Brett Gordon, and Lauren Kalhorn. Kirgin, CEO of Anchor Communications has over 20 years of marketing experience and is a Certified Hubspot Partner. Content marketers Gordon and Kalhorn are both Hubspot certified and work to create content that appeals to audiences in all stages of inbound marketing. Gordon specializes in blog writing and social media management, Kalhorn specializes in editing content and consulting on inbound strategy.
Anchor Communications is offering the classes in a weekly format with each session between two and three hours in length to give as much information as possible. Anchor is also offering the classes in other formats such as their Inbound Marketing crash course which, in two days, covers all eight of the above mentioned classes based on the needs and requests of other companies. People have the choice of picking what individual classes they want to attend, or of attending all eight classes and taking the Hubspot certification.
Anchor Communication specializes in Inbound Marketing and has been helping companies market themselves for over 20 years. In addition to offering these opportunities to learn more about Inbound Marketing, Anchor Communications also works with clients to provide other services like, creative design, web development, mobile applications, advertising placement and production.