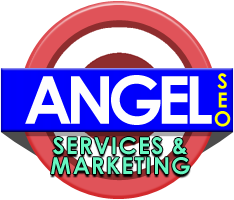 Houston, Texas (PRWEB) July 30, 2013
Internet marketing and search engine optimization company Angel SEO Services and Marketing has added remarketing services, local marketing, and content writing to its list of services. The companys newly redesigned website showcases how the company can work with both small business budgets and large corporation budgets both U.S. based and world wide websites. Our purpose is to simplify your online marketing, as well as your life, said co-owner Joey Schmitt.
Remarketing, one of Angel SEO Services and Marketings new services, is a type of online marketing that is behavior-based. It allows a brand to continue advertising to individuals who have visited a website yet left without making a purchase. Angel SEO Services and Marketings software enables a company to advertise directly to the people who have visited a website after they leave. Remarketing is the future of advertising, said co-owner Nina Seifeddine. The sooner you start using this technology to build your private audience, the greater advantage you will have over your competitors.
Another new service offered by Angel SEO Services and Marketing is local online marketing. Local online marketing will place a company at the top of local listings and search engine maps. Sites like Facebook Places, Foursquare, Bing Local, and Google Places are hotspots for people using the internet for local business reviews. A well optimized local web presence and on top of that a well-executed SEO campaign will definitely give you an advantage over competition, said Schmitt.
Content writing is now also available from Angel SEO Services and Marketing, which includes press release writing. A press release is a news article highlighting a particular business or service that is delivered to television, newspaper, and magazine media. A poorly worded press release can turn even the most important message into a weak concept, said Seifeddine. Angel SEO Services and Marketing not only provides quality writing, but also sends a companys press release to the right media and follows up with statistics on news release user activity.
Angel SEO Services and Marketings other services include search engine optimization, Internet marketing, web site auditing, online reputation management, video and audio transcription, web design, ppc management, and more.
About Angel SEO Services & Marketing, LLC:

Angel SEO Services & Marketing specializes in search engine optimization, internet marketing, and increasing traffic to social media profiles and websites. For more details about Angel SEO Services & Marketing, LLC, visit http://www.angelseoservices.com or call 832-382-2024.