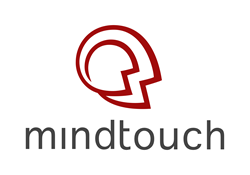 San Diego, CA (PRWEB) May 29, 2015
Twenty-six trillion: thats how many discrete units of behavioral data MindTouch, makers of content-driven customer engagement software, has analyzed in the last two years. With this information, MindTouch has identified how companies like Docker, Zenefits, Sprinklr and Zuoraall MindTouch customersuse self-service as a competitive differentiator.
The research is comprised of anonymous user data documenting how people interact with online help centers across a multi-channel customer journey. All of this data has helped MindTouch to create their newest release, MindTouch Responsive. With MindTouch Responsive, the company is aiming to transform the way companies approach their product and help content to better reflect their customers behavior and make them more successful.
MindTouch is producing over 1 trillion monthly units of behavioral data about what content is effective for engaging customers and helping them achieve successful self-service outcomes. This data, combined with 5 years of experience helping companies use their content for customer self-service and agent enablement, positions them as experts in the field. What theyve discovered is that people are turning to product and help content for more than support.
Since 2010 we've been helping companies transform content they're already producing into a customer engagement channel that increases revenue and holistically improves the customer journey, said Aaron Fulkerson, CEO of MindTouch. A lot of our knowledge was tribalsure we would provide best practice recipes for our users to benefit from. However, we've now baked all these best practices and learnings from trillions of user engagement interactions into our product.
The launch of MindTouch Responsive comes at a time when consumers are becoming increasingly reliant upon mobile devices. According to comScore, 60% of web traffic comes from mobile devices. This trend has recently led Google to update its search to favor mobile-friendly sites. And yet most companies are still relying on pre-internet and pre-mobile tools to deliver product and help content.
Traditional customer support centers arent optimized for search engines or mobile. To deliver a better customer experience, the new MindTouch Responsive brings with it an updated content authoring and delivery platform that utilizes new machine learning optimization.
The result is an out-of-the-box product optimized for mobile devices and search engines that will drive more traffic to companys websites and away from third party or competitor sites.
Our vision for companies is that the content they're already producing to document their products or support their customers should be used as a strategic asset to improve website traffic and derive behavioral data about their customers and prospects. Fulkerson said. This is proving to increase engagement, retention and the behavioral data drives sales execution improvements.
As e-commerce gives way to m-commerce, the information customers require to make purchasing decisions and self-serve needs to be as simple to use as the online shopping cart. Companies need to understand the demands of this new breed of consumers. And with MindTouch Responsive, companies have got the means to better meet their customer's needs.