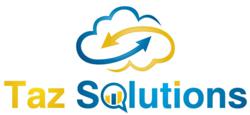 Buffalo, NY (PRWEB) September 17, 2012
Taz Solutions, an Internet marketing company in Buffalo, NY, has recently joined PreferredLocalBusiness.tv, a local business directory that immediately increases online exposure for web marketing companies in need of Buffalo Web Design.
Taz Solutions offers web design, social media marketing, search engine optimization and video SEO for small-to-medium sized businesses to increase their online visibility and increase their number of leads and conversions.
In our ten years of operation, weve helped countless amounts of small businesses in Buffalo and around the U.S. be more accessible online for their potential customers to find them where they are spending their time, said Michael Tasner, founder and CEO of Taz Solutions. We focus on providing premium internet marketing strategies for businesses of any size and in any industry.
Taz Solutions, which first opened as a web design company in Buffalo, NY, has evolved with technology. On top of professional web design, Taz Solutions has in-house capabilities for social media strategies, web consulting services, guerrilla marketing techniques, internet marketing strategies, full video production and editing, and nearly any online marketing service currently available.
My goal for this company was to be the top internet marketing company in Buffalo, Tasner said. Our in-house capabilities and talent allow us to do things that other marketing companies cant do, and we take pride in helping out so many local businesses in Buffalo and throughout the United States.
As a preferred provider of Buffalo Web Design, Taz Solutions offers small business owners a free 30-minute consultation to discuss which type of marketing strategies would be most effective for their specific niche market, and to explain the short and long-term benefits that their small business will see from their web marketing efforts, as well as the implementation or upgrade of a website.
From day one, our core value has been to create relationships with local business owners. We arent looking to provide six months of social media marketing, or build your company a website and then be on our way, Tasner said. We want every business owner to know that we want to grow with them, and by creating long-term relationships and partnerships with local business owners not only benefits us, as the business owners, but benefits the entire region of Western New York as well.
Taz Solutions offers free whitepapers on various internet marketing tactics for business owners to get a better grasp on what services are offered, and how they are implemented. To receive free marketing materials for your small business, or to find out more information on Taz Solutions, visit http://www.tazsol.com. For a free consultation to see how Taz Solutions can provide your company with web marketing strategies, call Michael Tasner at: 1-800-659-3020.