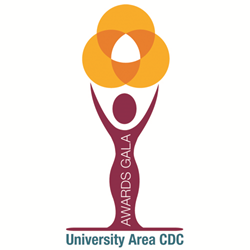 Tampa, FL (PRWEB) August 29, 2014
Some of the Tampa Bay areas most notable community leaders and sports legends will be honored at the third annual University Area Community Development Corporation Awards Gala on Friday, Sept. 12 from 6 p.m. until 10 p.m. at the University Area Community Center, located at 14013 N. 22nd Street.
Following this years theme, 'Leaders and Legends,' both legendary sports figures and prominent local leaders will be recognized for demonstrating exceptional commitment to the betterment of the community.
This years gala really puts a spotlight on so many extraordinary individuals and the significant impact they have had on this community, and each in their own way, said UACDC Executive Director and CEO, Dan Jurman. We are thrilled to honor so many fascinating people and are truly thankful for the difference they have made in our lives.
Confirmed Leaders and Legends include: NFL guard Ian Beckles, U.S. Representative Kathy Castor, Tampa Bay Rowdies Club Captain Mike Connell, Continental Basketball Association player DeCarlo Deveaux, NFL linebacker Mason Foster, Vice President of Moffitt Diversity, Public Relations and Strategic Communications Dr. B. Lee Green, NFL professional placekicker Mart