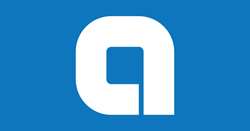 Dallas, TX (PRWEB) March 25, 2015
APPr is pleased to announce the arrival of APPr for Android. Yes, APPr, the program that already allows for easy creation and editing of custom apps, is now available on Android, through the Google Play store. Great care has been taken to match the Android design standards, providing a look and feel that Android users have come to expect. The APPr team has worked to create a product that integrates seamlessly with the Android interface, while making it as feature-rich as possible.
Says David Kellogg, APPr Mobile Developer, "We've followed Android design standards closely, with everything from the navigation drawer to the action bar matching what Android users are likely to expect. We're working on support for the vast majority of existing Android phones on the market while utilizing as many cutting-edge features as possible."
The goal, of course, is to make APPr the choice of every consumer who is interested in making and owning an app. To quote Charles Joyner, co-founder of APPr, We are so excited to release the next feature for APPr, Android! Our team has many new features in the pipeline and we are committed to making APPr the only choice for everyone who wants to make and own their very own app.
Using APPr, small businesses, organizations, groups, and individuals alike can easily create cross platform apps which can be edited and updated whenever the creator wishes to do so. Theres no need for a team of developers, when the average consumer can use APPr effortlessly, not only to create an app, but also to create communication between the app creator and the people who download it. Not only is APPr extremely functional, its also fun and easy to use. The addition of APPr Android illustrates the APPr teams commitment to continuously offering new upgrades, quality development and features, and to growing the reach of our customers businesses by going mobile.
APPr was developed by the team that created JetPack Junkie and Arcade Junkie, a team with over 40 years of combined experience in software and game development. The objective behind the app is to make it easy for the average person to easily create custom apps and download them to their smartphones. Previously only available on iOS, APPr is excited to now be Android friendly, with plans in the works for the addition Windows Phones as well as app store publication on all platforms. For more information, visit http://www.appr.com.