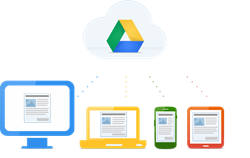 UK – (PRWEB UK) 4 October 2013
London: Everyone, from tech start ups to the federal government, is embracing the flexibility and cost savings of working remotely. With advancements in technology and cloud computing making it possible for people to work more effectively from remote locations or on the move, why would employees want to spend time commuting to a location less convenient? Whats more, why would employers want to tie up capital in buildings that may not be able to meet the requirements of the modern workforce?
Organisations are already getting fit for purpose with the adoption of cloud computing solutions allowing remote teams to stay connected and engaged. This also applies to external relationships (customers, contractors, stakeholders) who are experiencing a change in the traditional face-to-face meeting style with the uptake and maturity of video conferencing solutions.
The perceived benefits of remote working has led to a growing trend for flexible working. According to the 2013 Regus Global Business Survey, almost 50 percent of workers across the globe work remotely for half their working week. The report also predicts that by 2015, the worlds mobile worker population will reach 1.3 billion, representing 37.2 percent of the total global workforce.
AppsCare