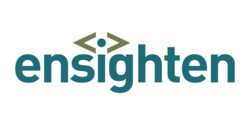 Cupertino, CA (PRWEB) September 19, 2012
Ensighten, innovator of enterprise tag management systems that optimize Web analytics and digital marketing performance while ensuring privacy compliance, has appointed two former aQuantive executives to its leadership team. The announcement was made on the back of securing $ 15.5M in Series A funding, which was led by Volition Capital with participation from Eastern Advisors and Floodgate Fund.
Ensighten has appointed Naomi Kagan to vice president of client services, where she will head up Ensightens growing global customer services, training, and support functions to ensure best practices in the companys customer and partner programs. Naomi comes to Ensighten from AdReady, where she was recruited to help drive a business turnaround by creating scalable operations and a culture of knowledge-sharing in post-sales functions. Prior to that, she was vice president of client services at Atlas/aQuantive, then assuming a similar role at Microsoft after its acquisition of aQuantive. At Microsoft, Naomi led a global team of 200 supporting the Atlas Advertising Suite, as well as the advertising operations for Microsoft Advertising. Her deep experience leading global support operations and developing scalable service offerings will enable Ensighten to further grow its industry leading enterprise tag management capabilities.