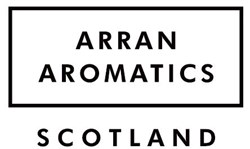 Glasgow, United Kingdom (PRWEB UK) 22 October 2013
Arran Aromatics, Scotlands leading manufacturer of toiletries, lifestyle products and gifts, has launched a new e-commerce website ahead of the companys 25th anniversary next year. Inspired by its stunning location on the Isle of Arran, Arran Aromatics uses the finest ingredients to produce luxurious bath, body care and fragrance products.
From humble beginnings, the company was founded by Janet Russell and her husband in the kitchen of their cottage on the beautiful Isle of Arran, with the aim of creating products that deliver a positive effect on body and mind. Today, each product is still made and hand finished on the island that inspires the brands collections; from the botanical vibrancy and rugged landscape to the islands mineral rich, natural water which makes each and every batch unique and subtly different.
The new e-commerece site will allow the brand to share its heritage story for the first time with its ever-growing fan base. It will also showcase the abundant selction of luxury toiletry, and home fragrance collections they produce, including Feel Good Formulas their every-day body care collection; Arran Apothecary a restorative collection which draws on age-old traditions that prescribe an antidote to modern living, and After the Rain, the companys most popular fragrance which captures Janets favourite natural aroma.
Alongside traditional e-commerce capabilities, the new website combines brand and consumer content which aims to expand and enrich the existing Arran Aromatics online community. New features, including Inspire Me pages to encourage exploration, a Wish List feature, social media channel integration, and a new blog filled with beauty and fragrance features, create an interactive and engaging experience.
Over time, the website will not only communicate, but service the brands wholesale accounts too making the shopping experience more personable for retail customers and wholesale clients alike.
Visit the new website at arranaromatics.com
Alan Wade, Managing Director of Arran Aromatics, said:

Everyone working at Arran Aromatics is deeply passionate about the brand and incredibly proud of its global recognition. After the hard work by all of our employees and agencies over the past months, we are pleased to launch our new website and online strategy.
The company has enjoyed working with 999 Design and SERPS Invaders ahead of the new site launch and we hope these positive working relationships will continue to support further online growth.
For more information, please visit http://www.arranaromatics.com or contact Sarah McKeeman, sarahmck@arranaromatics.com
Ends
About Arran Aromatics

All Arran Aromatics toiletries and candles are created and hand-finished on the Isle of Arran, using the finest ingredients available.
The brand, established in 1989, now has ten stores across the UK and its products are sold in over 30 countries; it is also one of Scotlands biggest exporters to Saudi Arabia. Additionally, Arran Aromatics also create bespoke products for some of the finest hotels around the world.