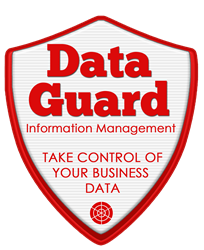 Athens, Alabama (PRWEB) September 10, 2013
Arrow Concepts, the Internets premier Web Design and Small Business Web Development company, introduces a new concept and a completely new package for small businesses: Dataguard. Dataguard is a complete package of information control for small businesses. Included in the package is website design and hosting, complete SEO formatting, integrated email marketing and Yext Publisher Network maintenance.
We make sure that not only do you have a great website, but that everyone can find you and your website. One wrong digit on a phone number can cost you thousands every month. We make sure that all of your information is correct and secure. Jerry Bryant, Owner, Arrow Concepts
One of the most important components of Arrow Concepts new Dataguard package is Online Reputation Management. Worse than having no information out there about you is having bad information out there. Through the Dataguard package, Arrow Concepts maintains a companys reputation, eliminating negative or false information and accentuating positive reviews and information.
Your reputation is your most valuable asset; dont leave it vulnerable. On the Internet, it doesnt matter if its true or not. In fact, often the reviewer was never even customer of yours. Then there are the unscrupulous competitors that will use the Internets anonymity to slam your reputation just to get a hand up. We can help stop them and mitigate the damage. Jerry Bryant, Owner, Arrow Concepts
Arrow Concepts does more than just web design. They also assist with social media marketing, business development and reputation management. Based in Alabama, this US-based firm can help any size business build a great platform on the Internet, market themselves to the world and protect their good reputation.
If you would like more information about this topic, please contact Jerry Bryant at 256-874-1201 or email at jerry(at)arrowconcepts(dot)com.