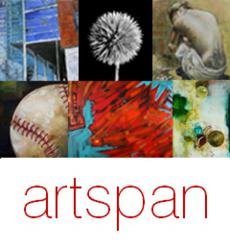 Lambertville, New Jersey (PRWEB) December 06, 2012
Artspan, an online art destination and leading provider of artist websites, announces the launch of its new exclusively ecommerce searches for original artwork, ArtspanSHOP Originals, and for archival pigment prints, ArtspanSHOP Prints. Buyers will now be able to search only for original work and prints that are for sale from among the hundreds of thousands of art works showcased on the Artspan member websites.
"This is a great new tool for art buyers browsing Artspan.com," states Eric Sparre, Artspan Founder and Director. "Growth in online sales in the fragmented art market has lagged the strong increase in ecommerce sales generally, but this is changing, he adds. Artspan is helping to lead the way with stronger guarantees and more information about the individual artists. These are two key elements for a collector.
Artspan is a major portal to the world of contemporary art, featuring more than 4,000 artists and artisans working in 18 distinct disciplines. Each artist has their own branded website but the artwork also shows in the artspan.com search results. The ArtspanSHOP Originals features all original work that is for sale including painting, photography, ceramics, sculpture, jewelry and more. ArtspanSHOP Prints features archival pigment prints available through Artspan's Prints-on-Demand program.
The ArtspanSHOPs search features allow buyers to search categories and subjects, where they are then able to sort and filter the results by a variety of options such as location, price, newest work and more. Mousing over the large image thumbnail results shows artist name, artwork title, medium, price and the link that goes directly to the corresponding image page on the member website. The can learn more about the artist and the influences shaping his or her work and can complete the purchase with the member shopping cart supplied by Artspan. To view ArtspanSHOPs, go to http://www.artspan.com and click on ArtspanSHOP Originals for original artwork and ArtspanSHOP Prints to view the prints.
About Artspan

Founded in 1999 by painter and entrepreneur Eric Sparre, Artspan.com is a major contemporary art destination connecting producers and consumers of contemporary art, featuring 4,000 artist and artisan websites in many different categories, including painting, photography, jewelry, and sculpture. Artspan member websites can be managed by anyoneno technical background neededand have a variety of features, all at a very competitive price.
Artspan is exceptional among online artist communities and providers of templated artist websites, in offering artists the best of both worlds: Member artists benefit from being part of a searchable, high-traffic community, consistently top-ranked for the term Contemporary Art by Google and Yahoo, while maintaining the autonomy of their own URL. Members can also access a wealth of marketing information and, in an age of limited or non-existent customer service, the Artspan Help Desk can be reached by phone or email