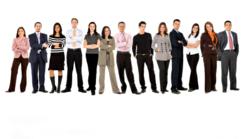 Washington, D.C. (PRWEB) September 17, 2012
Predictive analytics is a powerful technique; with big promise for organizations looking to leverage their Big Data and turn it into smarter and more profitable decisions. But predictive analytics has its own set of limitations and constraints.
What are the limits of predictive analytics? Is predictive analytics a new found technique? Is it a crystal ball? Is it perfect? Learn the tricks of the trade from a leader, who has not only leveraged the power of analytics to drive business impact at Fortune500 companies like PayPal and Adobe; but has also successfully taught many small and large organizations, how to leverage the true power of Analytics, in her current role as President and CEO of Aryng (http://www.Aryng.com).
In her presentation today, Ms. Jain will discuss the five pitfalls, organizations and individuals face, as they begin their journey, to master their own data, and turn it into powerful insights using predictive analytics. The two myths, she recently shared in her blog, are (i) good tools does not automatically generate a good predictive model and (ii) good models do not always translate into meaningful business impact.
Join government officials from various departments as they come together at Predictive Analytics World Government (PAW-Gov), to learn from representatives from corporate America, the public sector and the academia on various aspects and use cases of predictive analytics, on September 16 and 17 at Ronald Reagan Building and International Trade Center. Whether you are a seasoned data scientist working for or within public sector or a public sector leader wanting to use the power of predictive analytics in your own department, PAW-Gov offers great insight into the exciting word of data science and predictive analytics.
About the company: Aryng provides analytics training and analytics consulting to empower professionals as well organizations to leverage their data as an asset to design better product, better customer experience, delight their customers and beat competition. Aryngs client list includes big consumer brands like Google, eBay, Citi, Wal-Mart as well as Fortune500 B2B companies like SAP, Teradata to name a few.
About the speaker: Piyanka Jain is the President and CEO of Aryng. She is a well-regarded industry thought leader in analytics with 15 years of experience in analytics. Ms. Jain speaks regularly at business and analytics conferences across the nation. She most recently keynoted at Data Science Summit 2012. When she is not presenting at analytics conferences, she can be found in the class room leading Aryngs Analytics workshops.