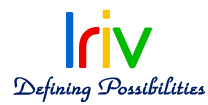 (PRWEB) March 14, 2014
Since the industrial revolution, thermal coal has been the one of the world's cheapest and easiest methods of producing power. It's prevalence in global energy production has remained as one of the major sources of fuel even today. Currently, 30% of global power requirements are being met by thermal coal. This is second only to oil at 34% percent and is above gas at 24%. This makes coal one of the more enticing prospects for commodity trading.
The biggest users of thermal coal are by far India and China, both of which use the cheap power produced to support their burgeoning manufacturing industries. Following behind these two power houses of the thermal coal trade are South Korea, Japan and Europe. With this in mind it is easy to understand why the Asian market stands at 60% of the global thermal coal market. It is this simple reason that the thermal coal market in Asia takes a key role in supporting the thermal coal market worldwide.
Thermal coal can be divided into five grades; however for energy production two grades are of interest to us: Bituminous and Sub- Bituminous. Bituminous is high grade thermal coal with higher rates of stored energy. Sub-Bituminous is a lower grade which burns with less energy but is more common.
Thermal coal production is largely a domestic phenomenon. Only 16% of the world's supply of thermal coal is exported and of this the primary exporters are Indonesia and Australia. Indonesia has enjoyed prime position in the export trade for a while now with 40% of South East Asian, Chinese and Indian thermal coal import demands being met by Indonesian export. Most Indonesian coal is Sub-Bituminous (75% of total production) which means that this trade will fare in proportion to the demand and supply of Sub-Bituminous thermal coal. Following behind Indonesia is Australia, whose coal supplies are a more expensive prospect.
China and India are by far the chief importers of thermal coal. Chinese Coal power plants located near the coast have vast distances to cover when searching for domestic supplies as most mines are far inland and are therefore logistically difficult to source from. A far easier and tempting option is to source from the seaborne trade from Indonesia and Australia. Vaman Kumar, Director, IRIV said, however there has been a recent decline in the price of thermal coal which has made the importation of thermal coal by sea to China a less than desirable prospect under older contracts asking higher prices. Several Beijing traders have recently defaulted on payments and refused to accept cargoes of thermal coal from Australia. Consequently, the Chinese market is undergoing a sort of realignment.
The price of thermal coal is expected to fall further. According to Standard Chartered research there is an oversupply predicted for the next two years. Of interest to investors is the prediction for 2016. Market analysts believe that the demand for coal will slightly outstrip supply in 2016 and this change will be the start of a long term trend in the thermal coal market. When factors like the growth of the Mongolian mining sector and manufacturing growth in developing countries are taken into account, it is clear that a cheap and readily available source of power will be in demand for the foreseeable future.
The price of Bituminous coal has averaged out for the last two years as being one third higher than the price for Sub-Bituminous. That said it has historically been known to fluctuate in comparison and the savvy investor would be wise to take a spread between the two to attempt to balance the differences out. In the shorter run, keep a close watch on thermal coal as demand will not drop significantly especially in Asia. However, supply has become abundant driving buying prices. Short term profits can be made by going on long on thermal coal prior to any rebound of the price.
About Vaman Kumar

Vaman Kumar, Director at IRIV researches on subjects of interest especially in the field of coal trade. He has profound knowledge of fields like Metals, Minerals and Energy in Commodity Trading, International trade, Banking, Finance and Credit and Risk Management. His research and studies are of help to various industries.
Source of information:
Author: Deepak Kannan

Published: ASIA THERMAL COAL: Trade sparse as Chinese buyers prepare for holidays

Accessed: 27Jan2014/526 am EST/1026 GMT

URL: http://www.platts.com/latest-news/coal/singapore/asia-thermal-coal-trade-sparse-as-chinese-buyers-27870943
Author: Mike Cooper

Published: ASIA THERMAL COAL: Firmer vessel freight supports CFR South China prices

Accessed: 21Feb2014/325 pm EST/2025 GMT

URL: Platts.com/latest-news/coal/perth/asia-thermal-coal-firmer-vessel-freight-supports-21251980
Author: James O'Connell

Published: Asian thermal coal market review and outlook

Accessed: December 4, 2013 03:00:00 EST

URL: Platts.com/videos/2013/december/coal-review-2013
Author: Angeline Yeo

Published: Asian Panamax coal freight slides on sluggish market

Accessed: 5Feb2014/547 am EST/1047 GMT

URL: Platts.com/latest-news/coal/singapore/asian-panamax-coal-freight-slides-on-sluggish-26685239
Author: Deepak Kannan

Published: Spot deals for Indonesian thermal coal difficult as firm bids rare: sources

Accessed: 25Feb2014/545 am EST/1045 GMT

URL: Platts.com/latest-news/coal/singapore/spot-deals-for-indonesian-thermal-coal-difficult-26742005
Author: Cecilia Quiambao

Published: Indonesia's Feb thermal coal reference price falls 1.78% from Jan

Accessed: 11Feb2014/234 am EST/734 GMT

URL: http://www.platts.com/latest-news/coal/manila/indonesias-feb-thermal-coal-reference-price-falls-27915488
Other Sources

Author: Ellen Ewart

Published: International thermal coal trade: What will the future look like for Japanese buyers?

Accessed: Tokyo, Japan September 4-5, 2013

URL: http://www.jcoal.or.jp/coaldb/shiryo/material/day2_session3_1.pdf
Author: Dave Forest

Published: The Final Piece of The India Coal Boom

Accessed: 11 February 2014 15:48

URL: http://oilprice.com/Finance/investing-and-trading-reports/The-Final-Piece-of-The-India-Coal-Boom.html
Join Vaman Kumar on:

Facebook, Twitter, Google+