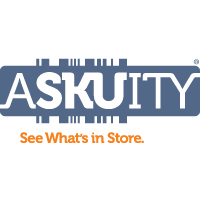 Toronto (PRWEB) April 23, 2015
Askuity Inc., (http://www.askuity.com), creator of an award-winning retail analytics platform, is proud to announce that it has been selected by the Branham Group as one of the Top 25 Up & Coming innovative technology companies in Canada in the 2015 Edition of the Branham300.
The Branham300 is the definitive listing of Canadas Top Information and Communication Technology (ICT) companies ranked by revenue, with the exception of the Top 25 Up and Comers. These 25 companies are young, creative and innovative, and are typically on the verge of monumental revenue growth. They were chosen because we believe their product and/or service is designed to disrupt their target market, said Wayne Gudbranson, CEO, Branham. We believe Askuity is one of those companies. We believe they will be successful.
Were excited to see Askuity recognized for our continued innovation in the retail space, said Eric Green, Askuitys CEO. Our accelerating market traction is a testament to the value that our innovative retail analytics and mobile intelligence solution offers to product companies and retailers in enabling better collaboration, planning and retail execution.
Retailers and their product suppliers are increasingly recognizing the potential value that lies buried in their vast quantities of retail point-of-sale data, but they are often challenged by the cost and complexity of turning this data into tangible business outcomes like improved on-shelf availability, more effective marketing promotions and optimized product assortments. Askuitys retail-ready solution combines powerful cloud, big data analytics and mobile technologies to enable companies to start making better fact-based decisions quickly and without the need for costly software, hardware or services.
We recognized that companies wanted a powerful, yet user-friendly point-of-sale analytics solution that was tailored for the unique needs of the retail industry, said Green. Market leading companies like Ingersoll Rand, National Gypsum and Bauer Hockey have chosen Askuity to grow their business through smarter analytics and we are honored to count them among our valued customers.
About Askuity

Askuity is a cross-retailer big data analytics platform that connects retailers and product manufacturers with insight and information, enabling better collaboration, planning and retail execution. Accessible in the cloud from any device, Askuity combines automated data sharing with easy-to-use, powerful analytics tools and mobile technology to drive better sales, marketing and supply chain outcomes. Askuity was recently named a Company-to-Watch by the Deloitte Technology Fast 50 and a CIX Top 20 Innovative Technology Company. Askuity See Whats in Store. For more information, please visit http://www.askuity.com.
About Branham Group and the Branham300

Branham Group is a global ICT Industry Analyst and Strategic Advisor. For 25 years it has been helping technology companies achieve market success. The Branham300 is the most comprehensive listing of the top organizations operating in the Canadian Information and Communication Technology (ICT) industry. The listing strives to raise the profile of the Canadian ICT industry, identify its leaders, as well as illustrate the depth and breadth of innovative technology that is offered by Canadian ICT organizations on a national and international stage. In 22 years, the reputation of the Branham300 has grown to become known as the most trusted source of information on the health of the Canadian ICT industry. For further information, visit http://www.branham300.com.