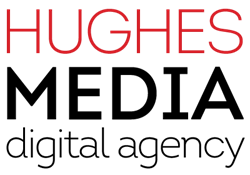 Atlanta, GA (PRWEB) April 04, 2014
Hughes Media, an agency providing SEO services, will be attending the 2014 Small Business Summit as a presenter. The summit is on April 24 at The Classic Center in Athens, GA and is a day-long event for local businesses that will include three rounds of breakout sessions, a Small Business Resource fair and job fair for the Athens and University of Georgia (UGA) community, as well as classes developed by The UGA Terry College of Business Entrepreneur Program.
Hughes Media will be presenting during the first breakout session from 11:30 a.m. to 12:30 p.m. The presentation is titled Ignite Your Social Media Strategy and will focus on developing a cohesive and successful presence on the most important social networks for small businesses. The agency is presenting on behalf of Charter Business, an internet, telephone and television services provider.
President Deedra Hughes will present alongside Marketing Director Val Huff and SEO Editor Sara Walters. The team works daily to build and maintain social profiles, outreach and engagement on a variety of networks for both nationwide and small business clients.
This is our second presentation at the annual Small Business Summit, said Deedra Hughes. We spoke last year to many small business owners here in Georgia who were curious about how to build a social media presence. Presenting at the summit allows us to discuss the fundamentals and importance of social media to build a strong business and connect with consumers in a medium they are comfortable with.
Hughes Media, Inc. was founded in 2000 and is a boutique digital agency specializing in SEO services, web development and digital design, online marketing (SEM), social media and content creation. With over 20 years of advertising and marketing strategy experience, the Hughes Media team combines all aspects of digital marketing with search engine optimization and responsive, purposeful web design to improve client success and ROI. The team is a Google Partner certified in AdWords. To learn more about the services offered by Hughes Media, contact Deedra Hughes at (404) 848-0487 or visit http://www.hughesmedia.us.