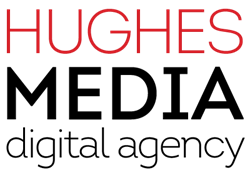 Atlanta, GA (PRWEB) April 11, 2014
Atlanta SEO services agency Hughes Media recently launched a newly developed and responsively designed website for a B2B client. The website development and launch was part of a multi-faceted branding package.
The client is based in California and was a referral from an existing client of Hughes Media. In addition to designing, developing and implementing the website, Hughes Media also designed a logo and is assisting with letterhead and print collateral design as part of a complete branding package and signature suite of services.
The website was officially launched on Sunday, March 16, 2014. The site is responsively designed, which allows it collapses to fit on a variety of screen sizes including mobile devices. This design replaces a secondary, mobile-specific website. The website also includes several unique features including a downloadable vCard with the clients business contact information and a downloadable experience PDF.
Our client is working in a very specific business-to-business niche market of legal professionals. Our prior B2B experience and our understanding of what corporate professionals are looking for when they visit a site was vital to the development of this site, said Deedra Hughes, President of Hughes Media. We worked closely with our client to develop a complete branding package and launch a professional website that reflects the clients experience and work.
Hughes Media, Inc. was founded in 2000 and is a boutique digital agency specializing in SEO services, web development and digital design, online marketing (SEM), social media and content creation. With over 20 years of advertising and marketing strategy experience, the Hughes Media team combines all aspects of digital marketing with search engine optimization and responsive, purposeful web design to improve client success and ROI. The team is a Google Partner certified in AdWords. To learn more about the services offered by Hughes Media, contact Deedra Hughes at (404) 848-0487 or visit http://www.hughesmedia.us.