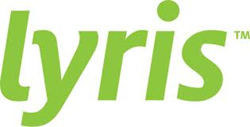 Emeryville,CA (PRWEB) April 02, 2014
Lyris(LYRI) today announced that multi-brand retailer Atlantic Brands, is using Lyris digital marketing platform to boost sales and customer engagement for its Australian Division. With Lyris, Atlantic Brands plans to increase repeat purchases and overall revenues by gleaning valuable customer insights from online and offline activity.
Atlantic Brands is a long-term licensee of Lonsdale London, the leading retailer of British boxing and MMA equipment and clothing loved by legends including Muhammad Ali and Sugar Ray Robinson. It plans to start deploying Lyris within the Lonsdale brand, but plans to expand implementation to the remainder of its long-term licensees UCLA and Tumble N Dry. With strong brand followings, Atlantic Brands is focused on nurturing relationships and building loyalty.
To do so, Atlantic Brands plans to connect Lyris with its existing Enterprise Resource Planning (ERP) platform, enabling them to fully tap into customer data and orchestrate meaningful experiences at every touch point. Additionally, Atlantic Brands will be using Lyris Real-Time Targeting and Lyris Retention Automation, to optimize revenue throughout the purchasing cycle.
We have a proven history of success and understanding our customers preferences and how we can bring them value is key for us to continue down that road, said Drew Casper-Richardson, Retail Operations Manager at Atlantic Brands. With Lyris we now have real-time access to a complete revenue-side view of the customer and a team of experts who understand the retail industry. This allows us to engage in more relevant conversations with our customers to increase revenue at every stage of the buying journey.
Atlantic Brands will use Lyris to: