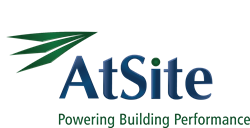 Washington, DC (PRWEB) February 26, 2014
AtSite, Inc., a market leader providing building performance solutions, today announced the winner of the 2013 My Building Rocks Engineer of the Year. Pedro Larrea of Five Star Senior Living representing the Premier Residences of Hollywood, FL., claimed this years title due to his outstanding initiative and effort around the performance of his building.
We have been overwhelmed with the interest in our My Building Rocks Program, said Lisa West, AtSite Vice President of Marketing. Building teams have demonstrated unprecedented enthusiasm and participation that has translated into higher performing buildings and cost savings for their organizations. Its crucial to the success of the program that we recognize the dedication and achievements of the building engineer participants.
My Building Rocks is a three-year old program designed by AtSite to recognize leadership and accomplishment in building performance. Winners are selected based upon demonstrated excellence in innovation, energy conservation, building technology implementation and internal and external team collaboration. Larrea competed against 126 engineers from buildings across the United States and drove very successful initiatives that resulted in a higher performing facility and cost savings. Larrea was awarded the grand prize for his success, a 55-inch Energy Star Rated LED Smart TV, and a plaque lauding him the 2013 Engineer of Year and detailing his success.
We understand how hard building teams work and how much time they put in to run efficient and healthy buildings, said Tim Clark, Senior Vice President of Operations for AtSite. This type of recognition is a great way to reinforce team objectives, namely, achieving desired operational performance, but not compromising exceptional service.
AtSite holds a celebration of the My Building Rocks participants at their headquarters office located in Washington, DC. This annual luncheon includes building team accolades, a trivia contest, and offers participants the opportunity to discuss best practices used at their organizations.
About AtSite

AtSite guides building owners, occupiers and operators with the design, construction, operation and optimization of buildings and spaces. The company utilizes Smart Building Technologies, Energy Management Tactics, Sustainable Best Practices and Integrated Building Strategies to deliver high quality, low cost and environmentally responsible buildings. By combining its talented building experts, open technology platforms and best-in-class global industry partners, AtSite delivers measurable results to building owners across many sectors, including healthcare, commercial, and education. For more information, visit http://www.atsiteinc.com.