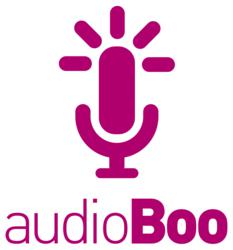 London, UK (PRWEB) June 17, 2013
Social sound and next-generation podcasting platform Audioboo has announced the introduction of Twitter media cards into its web and mobile platform. This development means that audio shared via Twitter can now be played via a bespoke embed in Twitters timeline, without the need to open another window.
This announcement marks the latest development in a period of rapid growth for Audioboo the audio capture company opened an office in San Francisco earlier this year, and has rolled out a revamped version of the site, as well as new apps for Android and iPhone.
CEO Rob Proctor commented: Twitter and Audioboo have always been a great combination, this latest development just makes that integration smoother and faster. Just like TwitPic brought images into Twitters timeline, now Audioboo is adding sound without breaking away from the Twitter experience to visit another site. We hope that our existing users are encouraged to share more audio clips, and that Twitter users who arent familiar with Audioboo will find it easier to listen to our content.
To listen to audio, or record and share on Audioboo, please visit audioboo.com. To join the conversation on Twitter, follow @audioboo and on Facebook, visit facebook.com/audioboo.
Ends
About Audioboo

Audioboo is a mobile and web platform that has been described as Twitter for Audio and iPlayer for Audio. The service effortlessly allows you to record and upload audio for friends, broadcast, customers, colleagues or the rest of the world to hear.
Launched in June 2010, Audioboo allows users to easily record almost unlimited amounts of audio. They can add a photo, a title and tags and then upload it to Audioboo.com, complete with graphic, biographical and geographical information on where and when it was recorded. It can be used anytime, anywhere and can be integrated with Facebook, Twitter, Google+ and Pinterest.
Audioboo was named as #1 smartphone app by the UKs PC Professional magazine in 2010 and featured in the SMARTA 100 new business awards for 2010, whilst its latest Windows* application was voted app of the week by Microsoft in December 2012. Audioboo users include: BBC, The Guardian, CNBC, The Wall Street Journal, Global Radio, Absolute Radio, Sky News Radio, Al Jazeera, The FT, British Library, Royal Opera House, the British Army, and a host of famous voices including Stephen Fry, Brian Blessed and Imogen Heap.