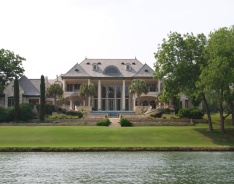 Austin, Texas (PRWEB) January 18, 2013
Austin real estate brokerage Regent Property Group revealed a marked jump in sales of Austin homes, with a striking 18.44% more homes sold in Austin in 2012 compared to 2011. Prices also showed an upward trend, with median sold prices per square foot increasing 5.12% and sold prices in total dollars increasing 4.99%. Additionally, homes stayed on the market 26.76% less days in 2012 compared to 2011.
The numbers illustrating these increases: 10,349 single-family homes sold within Austin in 2012 versus 8,738 in 2011, and the median sold price equaled $ 260,500 ($ 125.62 per square foot) in 2012 versus $ 248,125 ($ 119.50 per square foot) in 2011. Homes averaged 52 versus 71 days on the market.
Regent Property Group Founder Brian Talley has reported even greater traffic on his Austin Home Search website, as potential buyers and investors become more competitive about finding the best properties in Austin. Whether buyers are looking for waterfront homes on Lake Austin or tree-covered estates in Westlake, they know they have to stay on top of the market to find their ideal purchase, said Talley. Thankfully, our site has the technological tools required to keep buyers primed to act when they find that perfect property.
A monthly comparison of December 2012 to December 2011 also indicated growth, with a 28.99% decrease in homes actively for sale and a 14.20% increase in the number of single-family homes sold. Median price reflected a 4.47% increase per square foot and a 3.60% increase in total dollars. Homes took 28.95% less time to sell in December 2012 compared to December 2011. Raw statistics were provided by the Austin Board of Realtors.
Regent Property Group was founded by Brian Talley. He is ranked among the top 1% ofselling agents out of the 5,313 Austin Board ofREALTORS