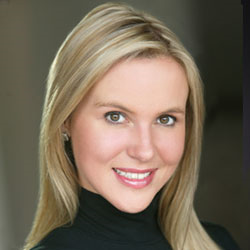 Austin, Texas (PRWEB) March 15, 2014
Kathryn Scarborough is excited to be launching her new website, which can be accessed at http://www.KathrynScarborough.com. Kathryns new website is well thought out and designed to meet the needs of every buyer and seller. The new website provides viewers with her expertise on real estate and Austin living, as well as insightful blog articles. Austin boasts one of the wealthiest and most educated populations in the country, according to The Washington Post. With 110 people moving to Austin every day, it should be no surprise that Austin is home to many well-known celebrities including Sandra Bullock, Matthew McConaughey, Lance Armstrong, Andy Roddick, and Brooklyn Decker.
Austin is consistently ranked among the top places to work and live in, not only the United States, but also in the world. Austins quality of life is simply unsurpassed with its vast music offerings, active lifestyle, philanthropic community and picturesque surroundings. In fact, both the Worldwide Employee Relocation Council and Primacy Relocation, LLC have consistently ranked Austin, Texas first in surveys of the countrys best large markets for relocating families.
Kathryn Scarborough is one of Austins top Luxury Realtors and has been recognized as the #1 Real Estate Agent city- wide by the Austin Business Journal. She has achieved a reputation for providing quality real estate services based on integrity, knowledge and professionalism. Kathryn primarily helps families who are looking to relocate to Austin, and who are looking to purchase a luxury home for a fair price. Because of Kathryns stellar reputation, clients describe her as, the go to real estate agent, especially when looking for a luxury waterfront home.
Kathryn Scarborough, President

Kathryn (at) KathrynScarborough (dot) com

512-970-1355

http://www.KathrynScarborough.com

Facebook: https://www.facebook.com/kathrynscarboroughatx