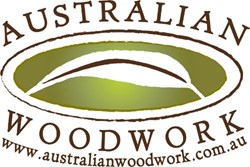 NSW, Australia (PRWEB) November 28, 2013
Australian Woodwork, one of Australias top woodcraft companies, recently announced its decision to completely move its business to the Internet. By becoming an exclusively online business, Australian Woodwork hopes to appeal more to a larger online market.
At this time, Australian Woodworks goals include successfully developing an interactive website for its customers. The website will become a place for customers to view and purchase furniture and one-off items, as well as talk to company representatives in real time. Australian Woodwork is also developing an advanced virtual showroom for customers who wish to visualize the companys selection of products.
In addition to the aforementioned resources, Australian Woodwork also intends to integrate Australia Post services into its site. This ensures that domestic and international customers can obtain live quotes on postage charges.
Australian Woodwork will stay at the forefront of retailing the best Australian craftwork made of sustainable handmade woodworks, stated a representative of the company.
Over the past 18 years, Australian Woodwork has amassed a wide variety of products, especially because the company grew to own and operate five retail locations, a purpose-built gallery in Hunter Valley, and an online e-commerce shop. Australian Woodwork currently offers its customers a unique range of items, including bowls, wooden jewellery boxes, accessories, games, toys, and kitchen and home ware.
Handcrafted from sustainable Australian timbers, each piece was made using traditional techniques, noted an article on the companys website. We also use modern technology to ensure the durability and longevity of our products.
Australian Woodwork provides no-charge shipping on all orders over $ 100 and a 90-day money back guarantee on all purchases.
Individuals interested in learning more about Australian Woodwork and its online business can visit http://www.australianwoodwork.com.au for more information.
About Australian Woodwork:
For the past 18 years, Australian Woodwork has been in the Australian woodcraft business. The company began in Sydneys The Rocks Market, which quickly developed into its flagship shop in Darling Harbour. When the flagship store closed, Australian Woodwork moved to a purpose-built gallery in Hunter Valley and a fully commercial website. Australian Woodwork specialises in handmade sustainable Australian woodcrafts that feature native timbers and the work of Australia's best designers makers in wood. The companys range includes kitchenware, home wares, personal accessories, giftware, jewelry boxes, and collectable art. For more information, please visit http://www.australianwoodwork.com.au.