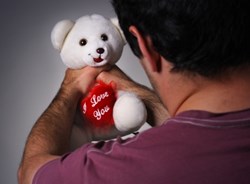 Minneapolis, Minnesota (PRWEB) October 01, 2013
A lifelong writer, Lisa Kroulik began writing articles about her experiences with her emotionally abusive first husband as a way to heal after their divorce. She had no way of knowing that her articles would be read over 100,000 times a year and speak directly to the heart of so many women in the same position. The encouraging feedback she received prompted Kroulik to bring her articles together in a book to act as a guide for confused, hurting women wondering what in the world to do about their own unhealthy relationships.
The beauty of Kroulik's new book is that she is not a therapist and makes no pretense of having all the answers. She simply shares her own experiences when identifying common ways that abusive partners behave, such as prolonged silent treatments or playing the victim. Many readers of Kroulik's articles and book have said that her words helped them finally name abusive behavior by their partners and gave them the courage to no longer allow it. Whether women in troubled relationships stay with their partner or not, this book provides eye-opening insight into the tactics abusive people use in an attempt to maintain control.
Kindle Download Product Details

File Size: 352 KB

Simultaneous Device Usage: Unlimited

Sold by: Amazon Digital Services, Inc.

Language: English

ASIN: B00DJE9YTM

Text-to-Speech: Enabled

Lending: Enabled

Amazon Best Sellers Rank: #7,571 Paid in Kindle Store (As of 9/30/13)

#3 in Kindle Store > Kindle eBooks > Health, Fitness & Dieting > Mental Health > Codependency
Book available for free download for Amazon Prime members.

Publisher: Create Space Independent Publishing Platform (May 29, 2013)
Paperback Product Details

76 pages

Product Dimensions: 0.2 x 6 x 9 inches

Shipping Weight: 5 ounces

Average Customer Review: 4.8/5.0 stars, 15 ratings (11 5-star ratings)

ISBN-10: 1482704897

ISBN-13: 978-1482704891
About the Author: "Emotional Assault: Recognizing an Abusive Partner's Bag of Tricks" is Lisa Kroulik's first published book. Ms. Kroulik is passionate about helping others recognize and take a stand against abusive behavior. She also works as an online copywriter and has produced 10,000 articles written towards search engine optimization since 2011. She is available to help new clients with their online content needs.