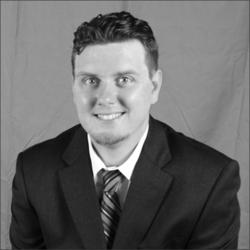 Dallas, TX (PRWEB) November 20, 2012
Steve Floyd, CEO and founder of Dallas digital marketing agency AXZM, has been invited to meet with Republican Congresswoman Kay Granger in Fort Worth, Texas, on Monday, November 19, to discuss the tech industry's growth and taxation on web-based businesses both locally and nationally.
Granger will be the special guest at this Business, Jobs and Emerging Technologies Roundtable discussion in order to gain a better understanding of this rapidly evolving field and what tax measures can be taken to allow it to grow further.
The event, which is being put on by SEMPO (The Search Engine Marketing Professional Organization), will shed light on a problem that grows more glaringly obvious as the industry evolves: Texas does not mandate a sales tax on professional services like traditional advertising and marketing, but web-based professional services are facing unbalanced, unfair and sometimes even ridiculous tax laws. Basically, as soon as the web enters the equation, taxes begin.
At the same time, Texas is in a position to become a leading innovator in the web-based tech world. Tech workers in Texas are pushing the envelope with some interesting and new ideas, and eliminating such a sales tax would likely spark a tech boom that would rival Silicon Valley, right here in our own back yard.
That is why Congresswoman Granger has invited some of the top thought leaders in the Texas technology world to educate her and other government officials on the growing internet marketing, e-commerce and other related web-based industries in Texas. AXZM CEO Steve Floyd brings more than a decade of experience doing web-based marketing to the roundtable discussion and hopes that Congresswoman Granger hears his voice on this issue.
When asked what his view on the issue was, Steve had this to say – "The current Texas tax code regarding the transfer and use of web-based data is too broad. To stay competitive with other markets, we need to revisit how certain aspects of internet related services are taxed and come up with something more sustainable."
About AXZM

AXZM, helmed by founder and CEO, Steve Floyd, is a digital marketing agency in Dallas, TX, with offices in Deep Ellum (2815A Main St.). For more than a decade, Floyd has developed innovative internet marketing strategies for mid-market to enterprise companies and speaks regularly on related topics.