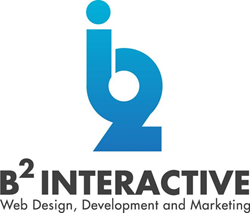 Omaha, NE (PRWEB) June 30, 2014
B2 Interactive, a full-service digital marketing agency based in Omaha, Neb., welcomed four new employees and three interns to their digital marketing teamKatie Kassel, Vince Mancuso, Molly Hammond, Patrick Galvan, Kyle Stanek, Nicholaas VanSteenbergen, and Colette Rector. The new hires will contribute in the areas of web design and development, graphic design, content marketing, and search engine optimization.
The growth of our team enables us to provide a level of professional service to our clients that sets us apart from any other digital agency in Omaha, said Bill Hipsher, who co-founded B2 Interactive with partner Brandon Taylor in 2012. We are very fortunate to have a group of people with such diverse talents.
Among the four, full-time hires are Graphic Designer Katie Kassel, Digital Content Editor Vince Mancuso, and Digital Marketing Associates Molly Hammond and Patrick Galvan.
Kassel, who received a degree in graphic design from Iowa State University, joins the team after starting her career in the medical nonprofit and engineering industries. In her new position, she will provide B