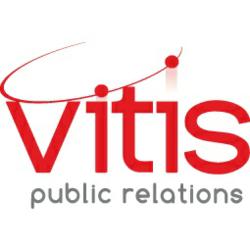 (PRWEB UK) 18 September 2012
Alongside its successful work with UK and international technology companies, Vitis PR has strengthened its reputation as a leading UK B2B and technology PR specialist by signing up to the United Kingdom IT Association (UKITA).
UKITA encourages the growth of small and medium-sized businesses via networking opportunities and promoting its members credentials to position them as UK IT industry experts and thought leaders. UKITA members work together across a variety of product and service sectors to provide a high quality and sustainable IT service while offering clients the most cost-efficient IT and communications solutions.
Vitis PRs membership will see it further establish itself as a successful technology and IT PR agency in the UK by reaching out to the UKITAs current members.
Ranbir Sahota, Founder and Director of Vitis PR, said: We have enjoyed a period of successful growth, and have worked on a number of high-profile IT and technology businesses in the past 12 months. As a technology specialist PR agency, signing up to the UKITA was the right next step for us as it is the UKs voice for information and communications technology.
Vitis PR will offer members PR services including: media relations, copywriting of articles, award entries, case studies, social media and online PR across industry sectors including unified communications, data centre and software development. The agency will also offer SEO and PPC services via its search arm WebSearchOne.com, which is already working for several clients across technology and ecommerce sectors.
For more information, contact Ranbir on 0121 242 8048 or via info(at)vitispr.com. Alternatively, visit Vitis PR at http://www.vitispr.com.
ENDS –
About Vitis PR

Vitis PR is a specialist B2B public relations agency, delivering high impact campaigns in some of the most competitive markets in the UK and overseas. Its clients benefit from an experienced all senior team, that is passionate about delivering successful, profile-building PR activity for start-ups and small to medium sized businesses (SMEs) right through to listed companies.
An award-winning technology PR agency, Vitis PR won gold in 2007s CIPR New PRide Awards for Outstanding Small Consultancy, silver at 2009s CIPR New PRide Awards for its work with the West Midlands ICT Cluster and silver at 2011s CIPR Midlands PRide Awards for its second Outstanding Small Consultancy recognition in the past five years.
Vitis PRs consultants each have at least seven years of PR experience from either consultancy, in-house or journalism backgrounds. Unlike traditional PR firms, Vitis PR is virtual and its cloud-based business model minimises overheads, meaning it can provide clients with high quality yet affordable PR.
For further information, contact Vitis PR via info(at)vitispr.com or visit the website http://www.vitispr.com.