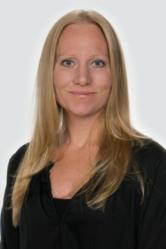 Boulder, CO (PRWEB) January 15, 2013
SmartSearch Marketing, a full-service B2B search engine marketing agency, and a Google Adwords Certified Partner, announced today that senior paid search expert Kelly Malm has joined the SmartSearch PPC Services team. Malm will boost capacity and provide increased expertise in paid search for SmartSearch Marketing B2B customers.
SmartSearch Marketing is a full-service B2B search engine marketing agency that helps their clients generate leads, acquire new customers, and optimize online brand position. SmartSearch does so through search engine optimization (SEO), pay per click (PPC) advertising, conversion and usability, website analytics, and local search.
Malm is a senior pay per click (PPC) expert with more than 15 years of experience in web marketing. She has helped a variety of B2B and B2C companies improve their marketing results including TrendMicro, Bank of America (MBNA), Discover, Comcast, and Getty Images, and more.
In her new role with SmartSearch Marketing, Malm will direct campaign performance management and strategic planning initiatives for SmartSearch Marketing clients. She also will lead the companys partnership with Googles DoubleClick search team implementing tools and technology to continuously improve results for SmartSearch Marketing clients.
Previously Malm worked with Parallel Path, TagMan and Didit. She holds a Bachelor of Science, Marketing, from Plymouth State University.
About SmartSearch Marketing

SmartSearch Marketings uniquely successful approach to search marketing, called Search Lifecycle Management, maximizes customers results from a prospects first search all the way through to customer acquisition and sale. SmartSearch clients are guaranteed to have a Google Certified Adwords expert serving them as part of their integrated agency team.
SmartSearch Marketing serves both B2B ad B2C companies by offering comprehensive search solutions that include: