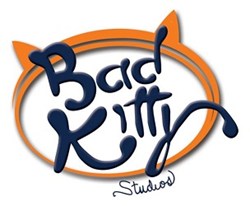 Spokane, WA & Portland, OR (PRWEB) July 30, 2013
A Navajo artist in Portland specializing in contemporary Native American designs. A 100-year-old Spokane law firm. An authentic local Mexican restaurant and tequila bar.
What is the common denominator between these disparate businesses and their revamped online presence? Bad Kitty Studios, the Portland-born and Spokane-bred full-service web design company.
But the first website Bad Kitty Studios went to work on was its own. Says Bad Kitty Studios President Rick McNeely, "Our new and expanded site with the fun bad kitty graphics compliments our expanded services."
"So while Bad Kitty Studios still offers the top-notch SEO, social media consulting, branding, and website building our clients have come to expect, we can also offer data-driven sites and cutting-edge analysis to help small business owners.
"Through our connection with sister companies like Imprezzio and Imprezzio Marketing, we can help business owners maximize marketing spend and analyze web traffic to get the most from it that they can.
"What our tagline, 'We dig data' really means," says McNeely, "Is that we've got incredible depth through our family of companies. Because of it, Bad Kitty Studios can access entire teams of software developers, technical writers, graphic designers, and project managers."
Imprezzio Inc. is a custom developer of software solutions for enterprise CRM and cloud computing clients around the world. Associated companies include the OmniPark Company, Imprezzio Global, Imprezzio Marketing, Bad Kitty Studios, and Racing Snail.