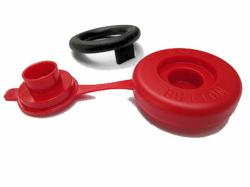 South Bend, Wash. (PRWEB) February 07, 2013
BagButton features the construction of two new retail web-sites for the New Year, http://www.bag-button.com and http://www.bagbutton.com .With Google and the consumer in mind the new web-sites are designed to be more user friendly including the use of online streaming video services for BagButtons commercials and demonstrations so the customers will not be waiting for a download. This will be a big advantage for both mobile and desktop computers.
We have made organization affordable with our economical strategies for clearing the clutter from closets, kitchens, bathrooms, bedrooms, and more", says President of BagButton Larry Storey,"plus sales have been good and the consumer can go to either site to make a purchase but we are making changes daily to both sites with the hopes that Google will not label them as duplicate sites. Both mobile and desktop consumers will find the sites very easy to traverse but with one more purpose in mind we have constructed http://www.bagbutton.com as our main site for Google ranking and http://www.bag-button.com as a Ginny Pig or testing site to implement new Google SEO advice. Like so many others we have had our share of ups and downs concerning Google ranking and we hope to utilize one site for changes (good or bad) and then incorporate the good SEO advice to our main site with the hopes of obtaining higher Google ranking and keeping sales consistent. But if the Mayans have there way the World will end soon and we wont have to worry about any of this.
BagButton is manufactured, packaged and shipped from the United States of America. BagButton the Company has been in business since 1998 and started selling on line in 2004. The Company is always looking for distributors World Wide.
For more information visit the websites.