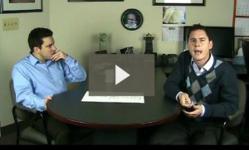 Wayne, NJ (PRWEB) April 04, 2013
The Ballantine Corporation, a New Jersey-based full-service direct mail company, has recently released a video describing how PURL redirects compare to standard PURLs.
A standard PURL, or personalized URL, can be included on a direct mail piece or in an email. When the user visits their PURL, they are generally sent to a personalized landing page that has been pre-populated with information specific to that user, such as relevant images or text, and a response form. If the user submits the response form, the user is presented with a thank you page.
On the other hand, a PURL redirect allows selection of any page for the user to be redirected to once the PURL is visited. This can be any page of a website, such as a homepage or a specific campaign or offer page. Since the PURL gives information on the specific user that is visiting, analytics can be collected that can be extremely valuable in evaluating campaign effectiveness. This data can also be used as part of follow up activities.
Ballantine's blog video also describes different methods for inserting PURLs onto direct mail pieces. Digital printing allows one to insert PURLS directly into artwork. Inkjet or laser printing allows for the PURLS to be inserted after the pieces have been created using other print methods.
"More of our clients are using PURL redirects in their direct mail pieces because they realize the benefits they provide in regards to campaign analytics," notes Ryan Cote, Ballantine's Director of Marketing. "We usually recommend that the PURL goes on its own line so that it stands out more. Anything you can do to draw attention to the PURL will help drive people to it."
To watch the video, visit: http://www.ballantine.com/using-purl-redirects-to-enhance-your-direct-mail/.
About The Ballantine Corporation
The Ballantine Corporation is a family-owned direct mail company established in 1966. Services include direct mail, creative, personalized URLs and QR codes. All clients benefit from a strong combination of quality work, aggressive pricing and full production support. Ballantine also has a digital marketing division, Ballantine Digital, offering SEO and social media solutions.