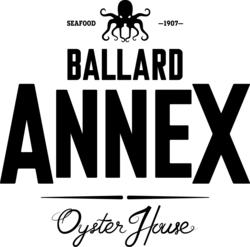 Seattle, WA (PRWEB) March 06, 2013
Ballard Annex Oyster House, a new offering from Seattle restaurateur duo Nathan Opper and Zak Melang, will open its doors at 5410 Ballard Ave NW. The historic Ballard News Building, located next to the Centennial Bell Tower and former site of Ballard City Hall, will house the restaurant and bar.
Decked out with an oyster bar, tanks of whole Dungeness crab and Maine lobsters, plus three steam kettles, the Annex will serve up plenty of shellfish, seafood, and soup.
Were shooting for eight varieties of Pacific oysters every day. Well have them on the half shell, steamed, or bakedOysters Grand Fromage, Sante Fe, and Rockefeller, said Nathan Opper who led menu development. Having live tanks means lots of crab and lobster on the menu, said Opper. Well offer Dungeness in a crab cocktail, in cakes, and as an entr