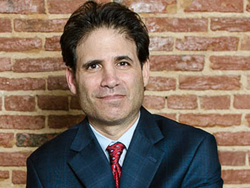 Baltimore, MD (PRWEB) December 17, 2014
Maryland car accident lawyer Steven H. Heisler today said his firm encourages Marylanders to take advantage of programs and technologies which can help keep the roads safer for everyone during the 2014 holiday season.
The period between Thanksgiving and New Year's Day is one of the deadliest times on our countrys roads, Heisler said. In just the few days around Christmas and through New Years Eve, an average of 304 people die in drunk driving accidents, according to the National Highway Safety Administration (NHTSA). We urge those who include alcohol in their holiday celebrations to enjoy it responsibly and to help keep the roads safe during December, National Impaired Driving Prevention Month.
In November, President Barack Obama issued a Presidential Proclamation designating December as National Impaired Driving Prevention Month. The proclamation states, This holiday season, all Americans can drive responsibly and encourage their loved ones to do the same, including by designating a sober driver or making alternative transportation arrangements.
Heisler pointed out that last year in Maryland, there were more than 23,000 arrests made for DUI offenses, according to the Maryland State Police.
Obviously, we need to come up with ways to reduce these numbers and increase the safety of our highways. Im really excited about a new app that can help people know when they have had too much to drink and shouldnt get behind the wheel, Heisler said. Its called ENDUI, as in bringing an end to DUI, and its available through Google Play or iTunes.
The ENDUI app, developed by the Maryland Highway Safety Office, helps the user estimate their Blood Alcohol Concentration (BAC) by entering data about their gender and weight, the types of alcoholic drinks they've consumed and the timeframe in which they have consumed them. It also features two skills tests designed to measure a persons reaction time and response functions, so that the user can measure their degree of impairment.
Another solution, said Heisler, is to arrange in advance for a designated driver, and the American Automobile Association maintains a list of businesses which will provide a safe and sober ride home.
We know people are going to be going to lots of parties and social events this month, Heisler said. The new year will be much happier and healthier if we all do our part to keep Maryland roads safe. Drive sober. Its that simple.
About Steven H. Heisler, The Injury Lawyer
Since his graduation from the University of Baltimore Law School in 1988, Steven H. Heisler has focused on making a difference for those who have suffered an injury in Maryland or the District of Columbia. For more information, please visit http://www.theinjurylawyermd.com/.
Steven H. Heisler, Esq.

The Law Offices of Steven H. Heisler

1011 N. Calvert Street

Baltimore, MD 21202