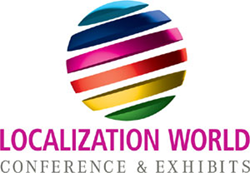 Bangkok. Thailand (PRWEB) February 23, 2014
The organizers of the conference and exhibition, Localization World, are producing an Asian version of the event in Bangkok, February 24-26. Localization World brings together delegates who are engaged in the business of adapting products, services and communications to an international language or culture so as to appear native to that particular region. Speakers at the conference include representatives from Adobe Systems Inc., Google, IBM, Minor Hotel Group, PayPal, Salesforce.com, Wooga and many others. More than 150 delegates representing all manner of industries are expected to attend.
Ulrich Henes, the conference co-organizer and president of The Localization Institute, says Bangkok is a major international hub for business in Asia with a vibrant history and is a top tourist destination. Were confident our attendees are going to enjoy a rich program with some great networking opportunities. Our host hotel, the Millennium Hilton Bangkok hotel is also perfectly located for sightseeing and is in an area that hasnt been affected by the demonstrations.
According to Donna Parrish, publisher of the magazine MultiLingual and co-organizer of Localization World, the event is valuable for people responsible for communicating across the boundaries of language and culture. Our program consists of proven strategies on managing multiple language content, translation tools, quality control, and launching websites and products for multiple language.
Stuart Jay Raj will deliver the keynote, Secret Confessions of a Linguistic Junkie, during which hell discuss what it means to be a polyglot, who it is that is driven to become one, and where it might lead.
The preconference day will include workshops, as well as a Life Sciences Business Round Table.
Attendees may choose from five tracks during the main conference: Global Business, Advanced Localization Management, Technology, Localization Service Provider and Unconference.
Some highlighted presentations include:

Scaling Localization in a SaaS Environment
Cloud Connections: Creating Global Customer Experiences in the Cloud
Localization in South East Asia and India: Are We Ready for the Tidal Wave?
Being Googley Yet Truly Local in 60+ Languages
East and West Overcoming the Stereotypes
MT in Indic Languages: Future Reality or Sour Grapes?
The full conference program is available at http://www.localizationworld.com/lwban2014/program2.php.
This conference also represents an opportunity for executives and managers to review the best products and services in the exhibit hall.