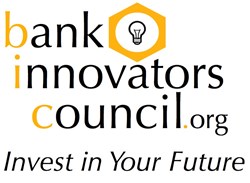 Seattle, Washington (PRWEB) December 23, 2013
The Bank Innovators Council (BIC) today announced new partnerships with NextBank USA, BankersHub and Innovation Agency. All three partnerships will significantly enhance the Bank Innovators Council member experience by improving the speed and quality of information-sharing, idea generation, and implementation.
Following successful events in Sydney, Hong Kong, Italy, Bogota, Madrid, Beijing and Singapore, NextBank is finally coming to North America in 2014. BIC is proud to partner with the only event that focuses on the intersection of banking, design and technology. Our members will find the content of NextBank unique and invaluable, commented BIC co-founder, JP Nicols. Our partnership will provide another major event for our members to gather and work together to help them innovate inside their respective companies.
BankersHub, which delivers research insights, opinions, information on best practices, and economic trends through online web education and virtual events, will help keep BIC members connected year-round and regardless of geographic location. We wanted to make sure our members could accomplish great things throughout the year, noted Will Trout, co-founder of the BIC. BankersHub provides the ideal tools to accomplish that goal.
Another partnership designed to support year-round ideation and communication is the BICs partnership with Innovation Agency and the creation of the BIC Innovation Caf