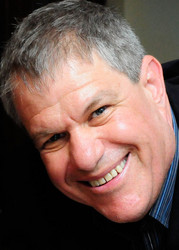 (PRWEB) April 30, 2010
Barak Berkowitz will keynote this year's SMX Advanced London. He has been a leader in the technology revolution for over 30 years and is currently the Managing Director of Wolfram|Alpha, the award winning "Computational Knowledge Engine."
Barak started his career at Macy's, spent 5 years at Apple and was later GM of Logitechs America's region. In 1996 Barak caught the internet bug and in 1997 became the EVP General Manager of the Go Network, the Disney owned site that he helped built into one of the top 5 web portals at the time, uniting the web properties of Infoseek.com, Disney, ABC, ESPN, and others.
Two years later Barak realized the power that would come from being able to carry the Internet with you everywhere and he became the co-founder and president of OmniSky, the wireless Internet innovator, which went public in 2000 and later was acquired by Earthlink.
Prior to Wolfram|Alpha Barak was chairman and CEO of Six Apart, the global leader in blogging software including Typepad, Vox, Movable Type, and Live Journal.

SMX Advanced London will take place on 17/18th May 2010 at The Grand Connaught Rooms, Covent Garden. SMX Advanced is the only search marketing conference designed exclusively for experienced internet marketers. Sessions are fast-paced, Q&A-packed, frequently controversial, always informative and don't stop to cover the basics.
SMX Advanced London is produced in association with specialist business event producer Rising Media. For more details see http://www.smxadvancedlondon.com.
About Search Marketing Expo

The Search Marketing Expo – SMX conference series is produced by Third Door Media, Inc. Third Door Media's mission is to empower internet and search marketing professionals by providing trusted content and community services they need to be successful. Search Marketing Expo conferences are held around the world and include: SMX West (Santa Clara, CA), SMX East (New York City) SMX Advanced (Seattle, WA and London, England), SMX Munich, SMX Paris, SMX Stockholm, SMX Sydney and SMX Toronto.
Third Door Media publishes Search Engine Land, the leading search marketing news and analysis site. The company also produces Search Marketing Now, a lead-generation marketing solution for suppliers of SEM-related products and services, and operates Sphinn.com, a social news site that allows search and internet marketers to share news stories, participate in subject-specific discussion forums, and build their professional networks.
About Rising Media

Rising Media is a specialized media company focused on the production of business technology-related conferences and exhibitions. Rising Media currently produces events in the US, Canada, UK, France, Germany, Sweden and Spain. Events include SMX, eMetrics Marketing Optimization Summit, Conversion Conference, Web Effectiveness Conference, Sentiment Analysis Symposium, Predictive Analytics World, Social Gaming Summit, Virtual Goods Summit, Building Business Capability http://www.risingmedia.com.
###