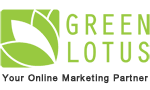 Toronto, Ontario (PRWEB) October 28, 2014
At last weeks SOHO SME Business Expo held in Toronto, Green Lotus founder and Head of Client Strategy Bassem Ghali took part in a panel discussion on the main stage. The session entitled Is Email Marketing Dead? Is Social the Way of Driving New Customers? brought together industry experts to offer their insight on the best email and online strategies to capture the attention of target audiences, increase brand awareness, generate new leads, grow subscriber networks and ultimately grow a customer base and revenues.
In Ghalis opinion, email marketing is dead only if used to blast and spam individuals. Email marketing, he says, is still a great way to keep in touch with prospect clients, if done correctly and in accordance with Canadian Anti-Span Legislation (CASL) guidelines.
I Think CASL has made it clear that email marketing is not a sales channel and should only be used to connect, engage and inform audiences, said Ghali during the session. The best way to sell is not by selling at all; but to use content, like a newsletter, to build credibility by providing useful, informative advice and engaging content. Add value to emails and clients will come, when they are ready.
But how can a small business build their newsletter subscriber base with all of the restrictions imposed by CASL?
Theres no shortage of ideas, Ghali told the audience of SMB owners, Start by creating an organized content calendar full of simple, useful advice. When ready, group all these tips into a free eBook that can be used to grow subscribers. Additionally, cover relevant events and become an advocate for the industry."
At Green Lotus, Ghali and his team try to use every marketing channel based on tried and tested best practices of each platform. Test the performance of each channel and evaluate results, thats how to develop an online marketing strategy. Just make sure to track all online conversions and measure the return on investment from each platform, Ghali said.
At the SOHO Business Expo, the team from Green Lotus debuted the new Green Lotus SEO & Social Media Tools aimed at helping small businesses get a handle on their SEO activities. Packages, which boast simple yet insightful dashboards, SEO-driven insights and competitive research for the most productive SEO beginner and marketing guru alike, start at just $ 8/month and can scale to meet the needs of savvy internet marketers who manage multiple websites. Green Lotus is currently offering a 30 days SEO Tools trial with no credit card required, and no long-term obligation!
More about Green Lotus:

Founded by Search Engine Specialist Bassem Ghali, Green Lotus is a performance based agency specializing in organic and paid search engine marketing and social media marketing. For further information, or to sign up for the new Green Lotus SEO Tools visit: http://GreenLotus.ca/SEO-Tools.
1 Yonge Street – Suite 1801. Toronto, Ontario M5E 1E5.

Toll Free: 1 800-878-1667