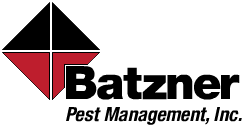 Milwaukee, WI (PRWEB) May 22, 2012
Batzner Pest Management launches a new website to unveil a strategic brand refresh and improved user experience in accessing pest control information.
Some of the new innovative functions include a video library, added blog features, expanded footer for easy navigation, click to call function to quickly connect to our staff, short form to submit a free quote, and so much more. With the expansion of the pest database including more robust information and imagery, the website is a true pest control resource. All of these enhancements have been implemented to help both new and current customers find the information they need, when they want it!
Our new website has been redesigned to make it simpler and better organized for our visitors to find what they need quickly and easily. Our new structure is more focused on our visitors needs. Weve included many new features to save our clients time and to provide a valuable resource in pest prevention and identification, says Jerry Batzner, CEO.
Batzner Pest Management has recently expanded their pest control service footprint to include 12 new Wisconsin counties; Adams, Columbia, Green, Kewaunee, Marathon, Marquette, Oconto, Portage, Shawano, Waupaca, Waushara, and Wood. The launch of Batzners new website will help grow the customer base in these areas.
Established in 1946, Batzner Pest Management provides Wisconsin and Illinois homes and businesses with pest management services. The company is currently in its third generation of family ownership and has grown to be Wisconsin's largest independent pest management firm. The company specializes in commercial and residential pest management and provides professional service and custom-designed programs for commercial, residential, industrial, institutional, food handling and food processing clients.
For more information, contact Marketing Manager – Christine Venuti at 262.797.4160 or visit Batzner Pest Management online, http://www.Batzner.com.