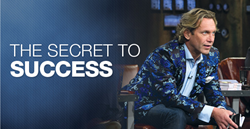 (PRWEB) November 20, 2014
The print component of Financial Literacy is distributed within todays Home and Business subscription of the Toronto Star, with a circulation of approximately 230,433 copies and an estimated readership of 622,169. The digital component is distributed nationally through a vast social media strategy and across a network of top news sites and partner outlets. To explore the digital version of the campaign, click here.
The publication features CBCs Dragons Den star and Bay Street bad boy Michael Wekerle as he shares his insight on the importance of financial literacy. He notes "when Canadians are more financially literate, not only are they more successful in their own right, but theyre also able to contribute to a stronger Canada from a financial point of view."
Noel Archard, Managing Director and Head of BlackRock Canada, shares how exchange-traded funds (ETFs) could be the move that gives your investment portfolio the jump-start that it needs. ETFs allow investors to gain broad exposure to markets and sectors they may not feel comfortable accessing through a single security, he says, and notes through ETFs, investors can add some emerging market and global bond exposure to their portfolios in a cost effective way.
Special thanks to BlackRock, IIROC, CDIC, and Home Trust among others for their support and contributions in the making of this campaign.
About Mediaplanet

Mediaplanet is the leading independent publisher of content-marketing campaigns covering a variety of topics and industries. We turn consumer interest into action by providing readers with motivational editorial, pairing it with relevant advertisers, and distributing it within top newspapers and online platforms around the world.
# # #
Press Contact:

Matthew Shachar

matthew(dot)shachar(at)mediaplanet(dot)com

416-583-2266