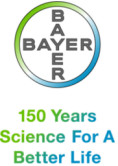 Research Triangle Park, NC (PRWEB) May 08, 2013
Environmental Science, a division of Bayer CropScience LP, today announced that it is accepting applications from GCSAA Class A and superintendent members through June 5 for the inaugural Healthy Turf, Healthy Tomorrow Plant Health Academy. The Academy is the first of four Healthy Turf, Healthy Tomorrow educational opportunities available to superintendents since Bayer launched the program in collaboration with the GCSAAs Environmental Institute for Golf (EIFG) earlier this year.
The Academys two-part immersive plant health curriculum will involve in-the-field training at the Bayer Training and Development Center in Clayton, N.C. (September 25-27), and classroom training at GCSAA headquarters in Lawrence, Kan. (March 3-5, 2014). Twelve GCSAA members will be selected based on merit to participate in the Academy, with travel, accommodations and meals paid for by the Healthy Turf, Healthy Tomorrow program.
Bayer designed the Plant Health Academy to allow GCSAA members to study plant health and then see it put into practice, learning valuable strategies that they can use on their own courses, said Jose Milan, head of Bayers Turf and Ornamentals business. We are committed to providing superintendents with the knowledge and tools to integrate and promote plant health practices in a real-world setting.
Attendees will receive instruction on a wide range of topics related to plant health, including how to measure plant health and its benefits, available treatments and preventive products, and issues such as nutrient, water and pest management.
Candidates can apply through June 5 by visiting the Plant Health Academy web page at http://www.backedbybayer.com/plant-health-academy. To be considered, superintendents must complete the application and respond to two short-answer essay questions, which will be evaluated by a selection committee of GCSAA and Bayer representatives. The program is open to GCSAA (class A or SM) members who are also enrolled in the Bayer Accolades