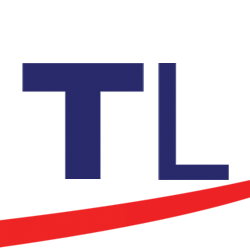 New York, New York (PRWEB) May 29, 2013
On Tuesday, May 14th, BeautyStat, an e-commerce startup that wants to alter the way women shop for beauty and cosmetic products, and seven other tech start-ups, attended the second TechLaunch event at Montclair State University.
TechLaunch was created to drive commercialization of innovative technology within the state of New Jersey. It provides a select group of emerging portfolio companies with early seed-stage funding, key services and exposure.
The Class of 2013 convened to introduce their companies and learn more about a 16-week intensive program that will provide them with the tools to build up their companies for potential investors to evaluate their businesses on Demo Day, Thursday, September 19th.
Mario M. Casabona, TechLaunchs Founder & CEO, said, These young entrepreneurs represent a fresh and diverse array of talents and ambitions, so now the challenging work is ahead of them to capitalize on the impressive suite of resources available in the form of TechLaunchs business training, co-working space, mentorship, access to investors as well as overall guidance.
Representing BeautyStat was Ron Robinson, Founder and CEO, and CTO Vadim Dostman. The two plan on using what they learn from the TechLaunch accelerator program to execute a better version of BeautyStat that appeals and listens to the consumer.
Robinson elaborated on the three areas of concern that BeautyStat is working on solving, First, consumers are spending a lot of time online trying to find best prices Consumers are also frustrated when they want to buy a product and it is out of stock. Lastly, consumers want unbiased advice to help them find the right products for their skin types.
The TechLaunch program will help bolster BeautyStats credibility within the beauty community with Robinsons key ingredient: Our secret sauce is how we can scour the Web for the lowest price [of a product] and then alert consumers.
TechLaunch is offering the eight emerging tech companies the tools and mentoring it needs to run and promote a successful business in this fast-paced and ever-changing digital environment.
BeautyStats Robinson is excited to learn more about ways to help engage its users and loyal clients, "TechLaunch is giving us the opportunity to build a new platform so that we can strengthen our relationship with our clients that include Laura Geller Beauty and Walmart."
Find out more about BeautyStat at BeautyStat.com.
BeautyStat.com is an online beauty community – consisting of beauty product reviews – and social marketing agency for the beauty industry. It has been featured in Womens Wear Daily, New York Times, Forbes Magazine, NBC and CBS News. The strength of BeautyStat.com is its captive, engaged and influential 200,000+ community, 190+ blogger network and 40 million social network reach. BeautyStat.com works with beauty brands, retailers and PR agencies to connect them to the BeautyStat community for online PR events, advertising and rich consumer insights.