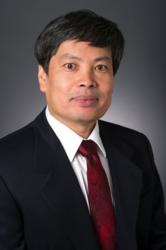 Sunnyvale, Calif. (PRWEB) August 20, 2012
Become Inc., one of the leading marketing services and comparison shopping companies, has selected Dr. Huanjin Chen as the new Vice President of Engineering effective August 6, 2012.
I am looking forward to inspiring and leading Becomes talented global engineering team to deliver solutions for our SEM, SEO and syndication businesses, said Chen.

Chen brings experience as a technology leader and innovative search architect from some of the Internets most recognized brands. As a search architect at eBay, Dr. Chen was responsible for eBays second generation search engine. Most recently he served as Senior Director of Engineering at Answers.com where he led the team that developed the back-end systems and technologies for its global network of web properties. Chen also held leadership positions at MyLife.com as Chief Architect and at Uptake as Director of Engineering.

We are thrilled to have Huanjin join our executive team, said President and CEO Alex Terry. Huanjin brings great expertise in natural language processing, search relevance algorithms and search engine marketing. He is an expert at designing innovative architecture and software for world-class technology companies.

Chen holds a doctorate in physics from Northeastern University and a Masters in computer science and undergraduate degree in physics from Nankai University in China.

About Become Inc.

Become Inc. is an award-winning global leader in electronic commerce and online comparison shopping. Become Inc. leverages a global network of websites to deliver qualified leads to thousands of businesses and help consumers find products and services using its world-class search engine technology. Headquartered in Silicon Valley, Calif., with offices in Japan, Germany and Italy, Become.com was founded in 2004 by Michael Yang, who was also a founder of comparison shopping engine MySimon in 1998. Investors in Become.com include TPG, Transcosmos, EFF and Ron Conway.

Connect with us on LinkedIn, Facebook and Twitter!