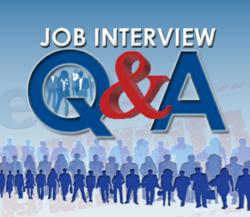 DALLAS, Texas (PRWEB) February 23, 2013
Career Confidential is proud of this #1 Google App under Job Interview. The job market isn't easy to navigate these days so being on top with the resume to land that interview request is even first important thing. Once that interview is landed, knowing how to answer the questions correctly is the second important thing. Once a job seeker has landed that interview outshining all the other prospective candidates, it's time to get ready for the job interview question and answer session.
Peggy McKee, Career Coach and CEO of Career Confidential, knows the worries a job seeker has when it comes to that part. As such, she has created a complimentary interactive video through a Google App to be there when a job seeker needs it as demonstrated in this video. Job seekers can download this complimentary interactive video via Google Play and practice the answers to the tough interview questions that are sure to follow during the interview process. With this easy-to-use mock interview format from Career Confidential, answers are recorded and compared to how Peggy McKee, a professional Career Coach, would answer.
A job seeker gets actual feedback by using this complimentary Google App. See how to structure the answers so they are correct, strong and how the prospective employer will receive the answers. Are they strong enough? Are they definitive and direct? With this complimentary video created by Peggy McKee, job seekers will be prepared for tough interview questions and be able to respond with confidence. With Career Confidential Google App and Google Play in hand, every job seeker can improve interview skills immediately. Over 3000 job seekers have proven that this App is a must have tool.
To make a strong impression on a job interview, knowing the right answers and delivering them correctly is important in today's job market. Career Confidential is proud of the #1 Google App under Job Interview. Job seekers that sign up for this Google App will get five answers complimentary from "Tell me about yourself" to "Why do you want to join this company?" and the all too common question these days "What have you been doing since you were laid off?". There are many more questions to come once a job seeker has signed up for this tool. Peggy McKee is sharing her 13 + years' experience as a Career Coach with job seekers, and advantage that not all prospective candidates have discovered yet.
This Google App is so simple to use and so much help, job seekers can't believe how quick that dream job was landed after getting through those tough interviews. What better way to prepare for that stressful job interview than practice with mock-interview questions? With Google Play, job seekers have a tool that is fingertip accessible to practice at anytime and anywhere. As a bonus, once a job seeker has interacted with the Interview Questions and Answers, there is a complimentary training module waiting. Using this Google App gives job seekers the edge on interviewing by practicing how to deliver answers to tough questions and come out the more confident, smoother, stronger candidate. Make the next job interview the one to be the top candidate after using Google Play for this tool.
To download it directly, visit Google Play here: https://play.google.com/store/apps/details?id=com.careerconfidential.jobqa&feature=md
###
Career Confidential is committed to getting the unemployed back to work in 2013. After assisting over 10,000 people get a job, Career Confidential has set a goal to get 10,000 more people their dream jobs in 2013. Career Confidential exploded in 2012 with a 94% growth rate over 2011 in a down

economy.
Based in Texas, Career Confidential specializes in the techniques and tools needed for a job search to be successful. This product is a customized and proven system that gives job seekers the power they need to nail the job they want.
With the guidance of CEO Peggy McKee and CTO Carl Chapman, two nationally recognized experts in the field of job search training, Career Confidential was founded in 2009 so that the original product, the 30/60/90 Day Business Plan, could be distributed more widely among job seekers across the world. From that one product, they now offer over 30 products that teach techniques and tricks to help every job seeker to land that perfect job.