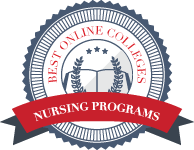 (PRWEB) April 30, 2014
BestOnlineColleges.org is a pioneer in online educational resources for students. A remarkable shift has occurred in Americas higher education system over the last few years. While online education was once considered a niche industry, top colleges and universities are now offering online course options as a part of their curricula. This trend has coincided with the evolution of the student profile: tech-savvy, profoundly skilled at multi-tasking, and looking to combine an education with a meaningful life experience. By combining educational data with surveys and academic resources, we evaluate and rank the best places in the U.S. for online degree programs of all subjects.
Over the years the nursing field has expanded to include opportunities such as, but not limited to, Registered Nurse (RN), Nurse Anesthetist, Pediatric Nurse, and Nurse Practitioner. As our understanding of science and technology progresses, this will only continue to give rise to more specializations within the field. The Bureau of Labor Statistics predicts an average of over 19% employment growth industry wide in the next decade.
The increase in demand has pushed nursing programs to expand student capacity despite faculty and resource shortfalls. According the American Association of Colleges of Nursing (AACN), enrollment in entry-level baccalaureate nursing programs increased by 2.6% from 2012 to 2013. Currently, 646 RN-to-Baccalaureate and 168 RN-to-Master's Degree programs are available nationwide, with many programs offered completely online.
For this reason, BestOnlineColleges.org has compiled and analyzed data from the National Center for Education Statistics (NCES) in order to create a thorough list of the 2014 Best Online Nursing Programs. The list integrates detailed insight into the enrollment, retention, and graduation rates of each program in addition to special consideration into the breadth its specializations. There are 60 schools on this years list.
The list of the Best Online Nursing Programs can be found at http://www.bestonlinecolleges.org/best-online-nursing-programs/. The schools featured are as follows:
Alcorn State University

Allen College

Anna Maria College

Baptist Memorial College of Health Sciences

Barnes-Jewish College Goldfarb School of Nursing

Boise State University

Cabarrus College of Health Sciences

Career Networks Institute

Chamberlain College of Nursing-Missouri

Eastern Illinois University

Edison State College

Georgetown University

Hannibal-LaGrange University

Idaho State University

Illinois State University

Indiana University-Kokomo

Jacksonville University

Jefferson College of Health Sciences

La Roche College

Lamar State College-Orange

Lincoln University

Maryville University of Saint Louis

MCPHS University

Medical University of South Carolina

Mercy College of Health Sciences

Mercy College of Ohio

Methodist College

Midland University

Mount Carmel College of Nursing

Oklahoma Panhandle State University

Our Lady of Holy Cross College

Research College of Nursing

Ridgewater College

Saint Francis Medical Center College of Nursing

Saint John Fisher College

Samuel Merritt University

Sentara College of Health Sciences

Southern Connecticut State University

Southern Illinois University

Southern Illinois University Edwardsville

Spring Hill College

Stanbridge College

Stony Brook University

Tabor College

Texas Christian University

The University of Tennessee at Chattanooga

The University of Texas Medical Branch

Unitek College

University of Akron Main Campus

University of Antelope Valley

University of Arkansas-Fort Smith

University of Colorado

University of Kansas Medical Center

University of Louisiana at Lafayette

University of Mississippi Medical Center

University of Nevada-Las Vegas

University of San Francisco

University of Sioux Falls

University of South Carolina-Aiken

University of Wisconsin-Milwaukee