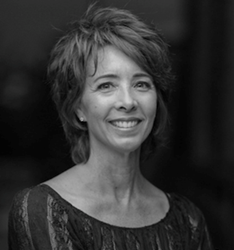 Denver, Colo (PRWEB) November 11, 2014
Customer retention expert and best selling author Pamela Herrmann recently released The Customer Manifesto – How Business Has Failed Customers & What It Takes To Earn Loyalty. The book was released on November 8, 2014 and has received the nod from businesses looking for growth strategies for 2015, and from consumers who are frustrated with the level of service they receive.
Herrmann explains, "Technology is an amazing tool for growing sales, but it is a waste of the two most valuable resources a small business has — that of time and money — if the customer service experience is fair to middling. Consumers go online to talk about two kinds of customer experiences: A one star disaster or a five star experience that blew them away. No one has time to go online to talk about a three star experience.
So put the query out to customers, "What would a business have to do in order to earn your loyalty?" The Customer Manifesto's 10 Value Statements are the result of that query. "By understanding what customers want to feel when they transact with a business, we can quickly adapt the way we interact with them with the goal of growing the relationship to the level of evangelist — someone who will willingly and happily provide critical social proof not only through offline referrals, but also through business ratings and review websites and the social networks," said Herrmann.
"This book provides best practices from the highest-rated businesses in hospitality and insights from enterprise-level companies that have invested billions of dollars to improve the customer experience," said Herrmann. "We are bringing these best practices to the small, local business owner so that they can quickly, easily and affordably learn how to create an exceptional experience with every action, reaction, interaction and transaction."
The Customer Manifesto is a step-by-step blueprint that any business regardless of size, can implement and see immediate results in building brand loyalty in order to optimize each customer experience.
Pamela Herrmann has spent over 20 years in the consumer products industry working with fast-growth companies. She is an inventor and has successfully brought products to market with such retail giants as Pottery Barn, William Sonoma, Sears and International Wine Accessories.
She is also a successful Internet marketer, and is passionate about bringing best practices from the online world into Main Street and arming small, local business owners with the critical information for success in todays economy. She is the founder of website ReachAcrossTheRegister.com and speaks to business owners around the country on the power of 5-star customer experience to create lasting loyalty.