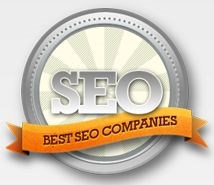 Pompano Beach, FL (PRWEB) January 08, 2014
BestSEOCompanies.com has published its rankings of the Top 50 Search Engine Optimization (SEO) Companies in the U.S. for the month of January 2014. SEO is an online marketing tool that can produce lasting results but only if the right SEO tactics are used. To help consumers find the most reputable SEO companies, BestSEOCompanies.com rates SEO providers according to several criteria and provides other information such as the companys location, company size and revenue, the year the company was founded, pricing level and more.
The information we use in our SEO company rankings is the same kind of information businesses of all sizes use when making decisions about their Internet marketing strategies, says Jason Bayless of BestSEOCompanies.com. We put the most useful information about these top SEO companies in one convenient location, along with contact information for each company. That makes it easier for business owners to quickly find the SEO provider that is just the right fit for their company.
The BestSEOCompanies.com team uses several important SEO and business metrics to select and rank the Top 50 SEO Companies, as well as performing a thorough review of each SEO provider on the list.
For the month of January 2014, the Top 20 SEO companies on the Top 50 SEO Companies list are:
#1 HigherVisibility

#2 Distilled

#3 Acronym

#4 Icrossing

#5 360i

#6 Straight North

#7 Razorfish

#8 Bruce Clay

#9 Straight North

#10 Vertical Measures

#11 IProspect

#12 Slingshot SEO

#13 Fathom

#14 SEO.com

#15 Internet Marketing Inc

#16 Geary LSF

#17 Think Big Sites

#18 Rusty Brick

#19 Seer Interactive

#20 Orange Soda
About the SEO Company Ranking Criteria:
Each SEO provider is evaluated according to several criteria: on-page quality score, off-page SEO, a backlink analysis of the firms website, a visibility score of how well the firm ranks for the keywords that they target, the agencys homepage, the quality of the clients serviced, media mentions, the companys blog, mystery shopping, and the companys current rankings with three different SEO company rating services. BestSEOCompanies.com also considers how active each company is in the SEO community such as its participation in SEO industry conferences.
About BestSEOCompanies.com:
With thousands of SEO companies competing for customers in the U.S., its impossible to be familiar with all or even most of them. Business owners dont have time to fully investigate all of their SEO options, so BestSEOCompanies.com does the research for them, acting as a go-to resource for SEO research. The monthly Top 50 Best SEO Companies list on BestSEOCompanies.com serves as a valuable guide for companies and organizations of all sizes, helping business owners make a more informed decision and get the best return on their SEO investment.